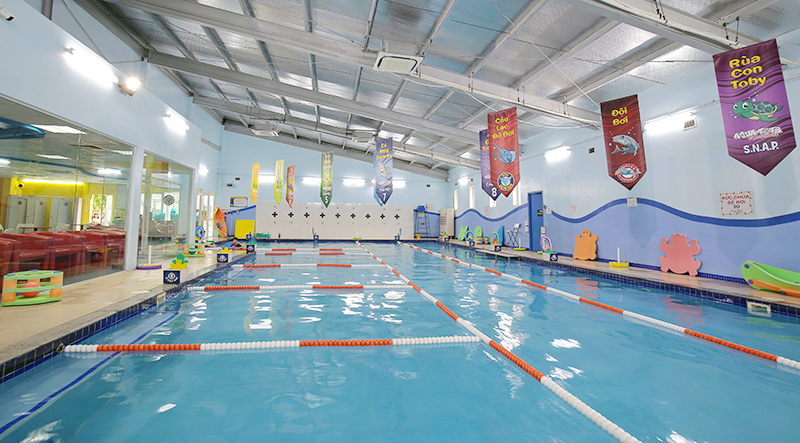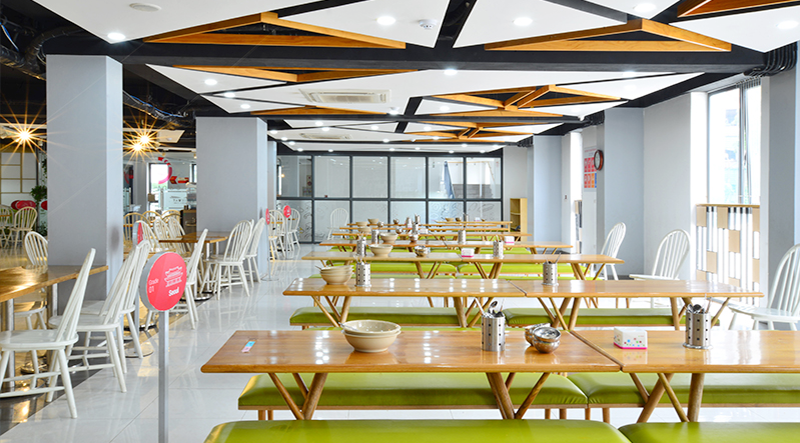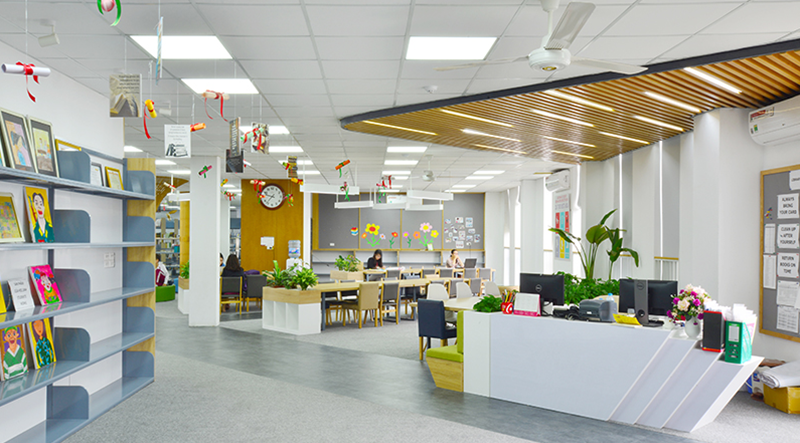 Located in TH1 block, Dich Vong the new urban zone, Cau Giay district, The Dewey Schools – Cau Giay campus brings to students a modern learning space. The school was built on 8,000 m2, with a total used size of 15,000 m2. The facility system includes: classrooms, subject rooms (Science, STEAM, IT, Music, Art…) and the multi-functional community areas such as the library, canteen, gymnasium, the American-standard Aqua-tots four-season swimming pool, the soccer field and the garden. The Dewey Schools – Cau Giay campus is an ideal space for students to experience learning.
The key factors behind the design of The Dewey Schools – Cau Giay campus involve the solutions to such questions as: How can our school stand the test of time and accommodate contemporary challenges? And how might the school facilities assist learners? Our design approaches promote personalization, activeness and support to each and every member of the school community; stimulate passion for learning, and empower our students to reach their academic potential. Student-centered philosophy is what our school design is based on, in addition to other values of inspiration, belonging, connectivity, safety and innovation.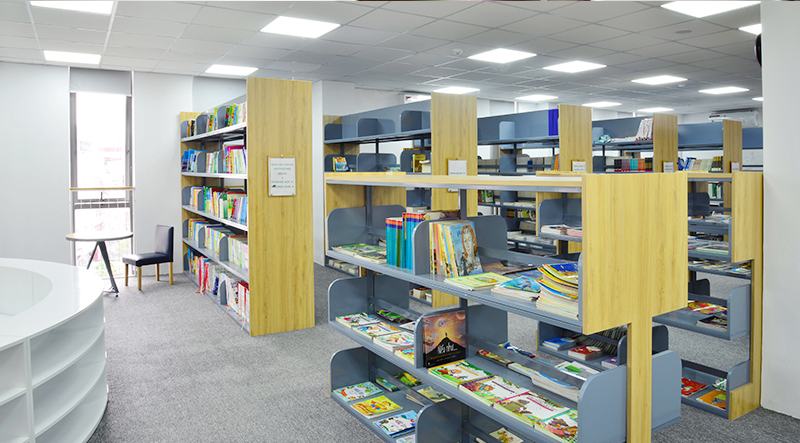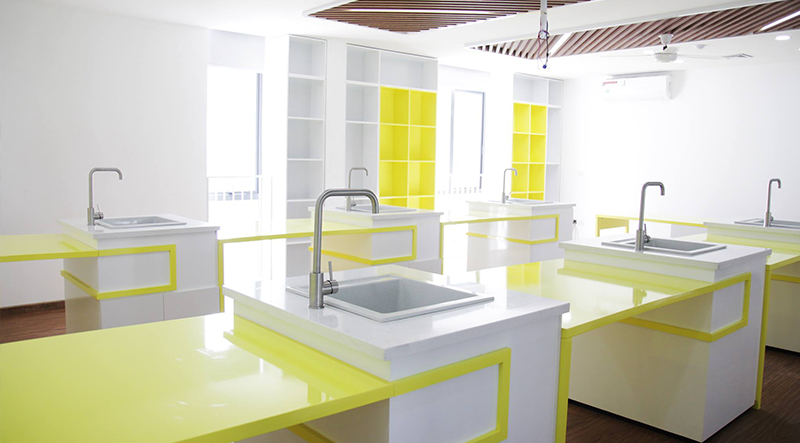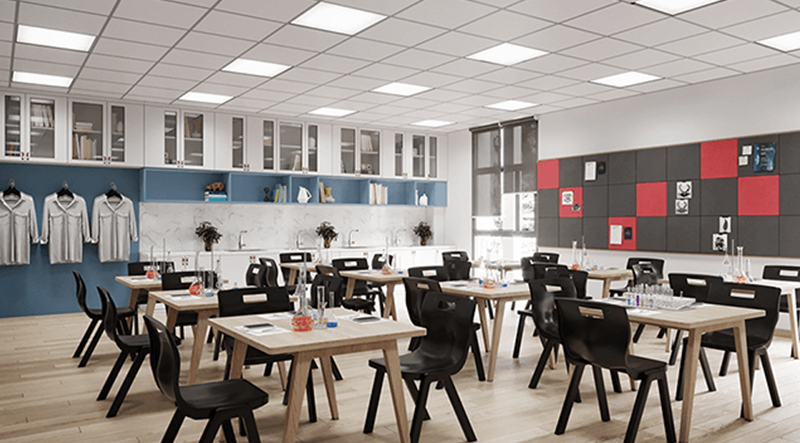 Unlike the traditional educational model with the fixed rows of the student desks facing the teacher's, our classrooms are designed to embrace the open space, with flexible desk arrangement that allows for various teaching and learning activities, experiments, team work, projects, etc. where the center of the studying process is the students.
The playground with many green trees gives students the opportunity to experience learning outside the classroom. Students can freely exercise, experience agriculture, gardening, and take care of animals, while exploring and getting close to nature.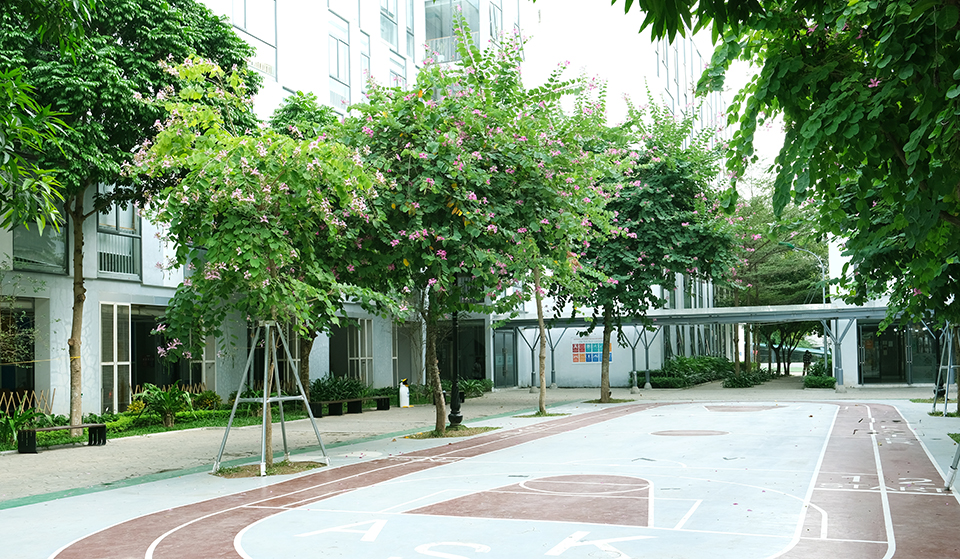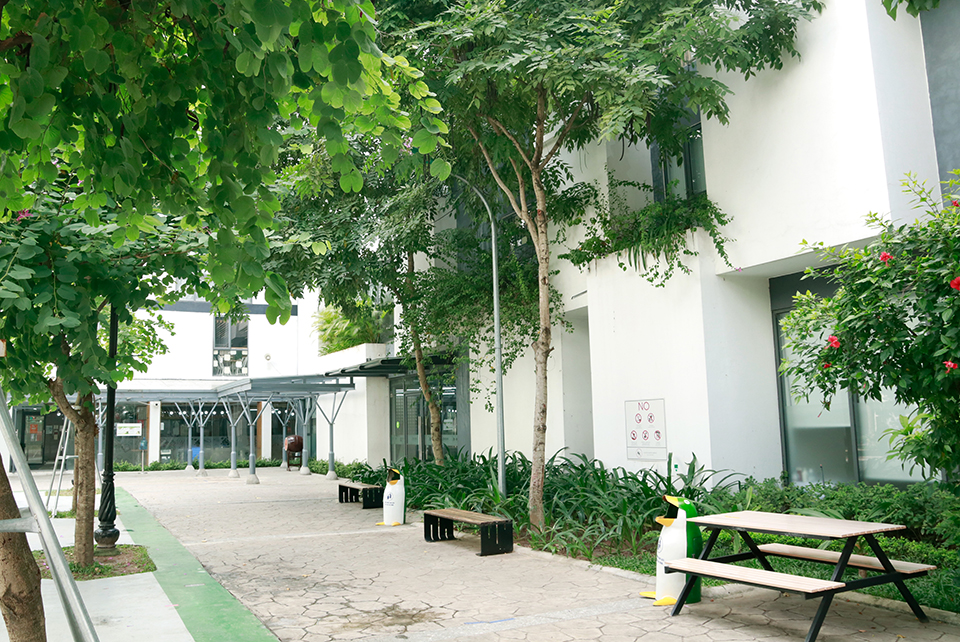 The Dewey Schools – Cau Giay campus warmly welcomes you, parents and students!
ACADEMIC PROGRAMS
At Dewey Cau Giay (Hanoi), The Dewey Advanced Program prepares students for study in Vietnam and abroad.  The Vietnamese and English Integrated curriculum is focused on a more extensive, innovative Vietnamese experience while continuing to ensure English language study requirements necessary for success in our global community.  The Advanced Program at Dewey for students begins in grades 1 and goes through 12.  The focus of the Advanced Program provides students with an innovative and inquiry-based learning experience and students also have the opportunity for a cultural immersion experience in the U.S.A. with our partner school Mount Vernon.

ELEMENTARY SCHOOL
Students are taught learning strategies

MIDDLE SCHOOL
Students use the learning strategies to acquire knowledge and skills
HIGH SCHOOL
Students are familiarized with researching skills to get ready for tertiary and higher education