PICK-UP/ DROP-OFF BUS SERVICE
The school provide bus service to pick up and drop off students, to ensure students are able to commute to and from school in high-quality buses and in compliance with the traffic regulations.
Requirements for using the school bus service:
The distance from the pickup point to The Dewey Schools is less than 20 km. The distance is measured using Google Maps calculation tool, based on the timestamp of service registration from Parents.
Parents have to register for the service via SSM, sign the commitment form in using the school bus service and process payment sufficiently in accordance to the school's financial policy, which is payment have to be met no later than 07 (seven) days before the start date of service, given that the school is able to allocate a suitable bus ride with the parents' desires.
Bus rides are allocated and fixed in the beginning of the school year, if parents want to make changes to the initial service (new/ additional registration or change of pickup/drop-off location), the feasibility for the modification will have to depend on the existing route initially. Parents also have to inform the Bus service team/ Support team on SSM no later than 07 (seven) days before the change effective date.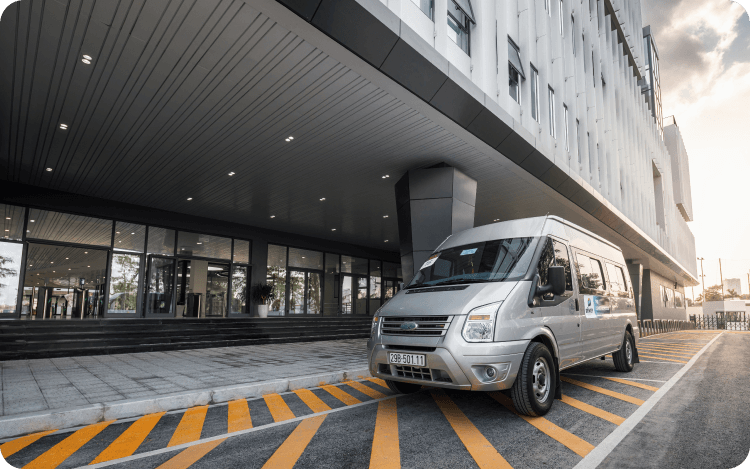 At the beginning of the school year, all students will be able to participate in mandatory training courses about basic escape skills, such as: pressing the exit button to open the door for escape, pressing horn to alarm, using emergency hammer, first-aid location,… If students don't participate, the school will refuse to provide service.