Recently, the leadership from The Dewey Schools embarked on a visit to their partner school, Mount Vernon School, with the goal of directly observing teaching and learning practices, learning from the best management and operational practices for effective school administration, and gaining insights into how to foster and promote the school's culture. In addition, the delegation spent time in close collaboration with ten prestigious universities in the United States, exploring cooperation opportunities and enhancing activities related to study abroad and career counseling for Dewey students.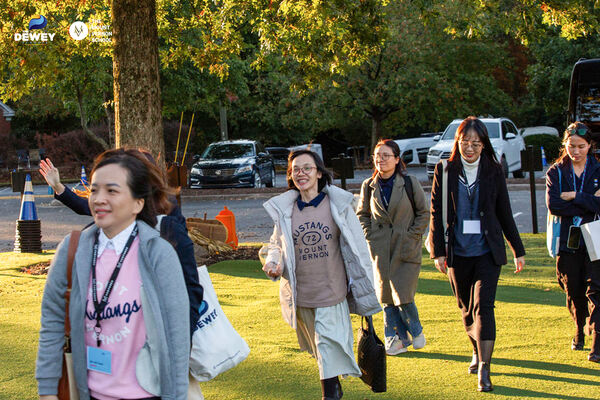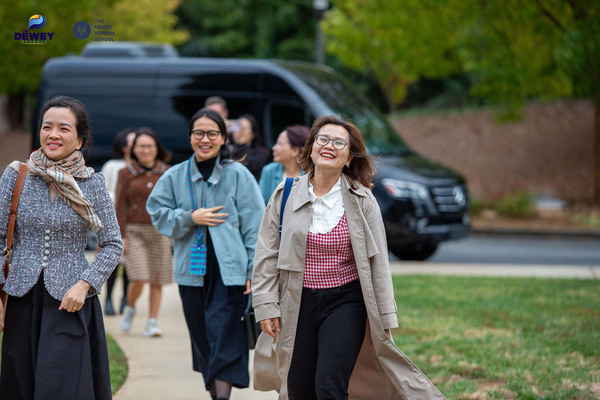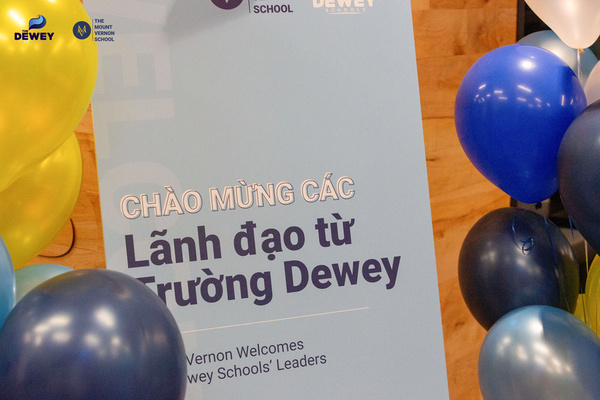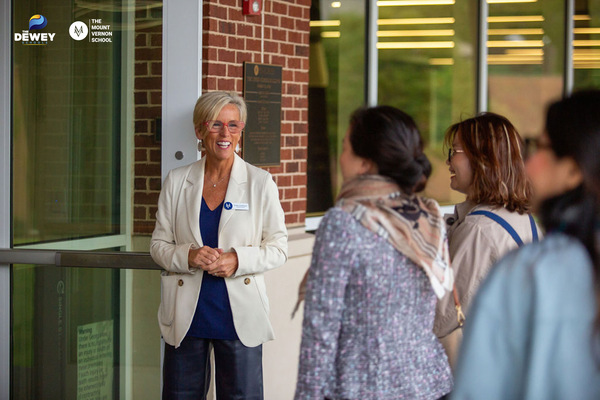 Located in Atlanta, Georgia, USA, founded in 1972, Mount Vernon School was regarded as one of the first top ten innovative schools as identified by NAIS (The National Association of Independent Schools) in 2017; and ranked among the top 20 quality private K-12 schools in Georgia in 2023. Through a comprehensive partnership with Mount Vernon, The Dewey Schools pioneered the integration of Design Thinking and integrated seven standard American subjects, such as Humanities, Performing Arts, Visual Arts, MDE, into the advanced educational program. In addition, TDSers have the opportunity to experience the school's culture and explore the Land of the Stars and Stripes when they participate in a two-week summer camp and study abroad in the United States. They also receive personalized one-on-one study abroad and career counseling from education experts at Mount Vernon School.
During this visit, The Dewey Schools delegation observed that the culture of Mount Vernon School, characterized by the values of Inquiry, Innovation, and Impact, is prominently present throughout the institution. Designs can be seen everywhere, from the admissions office to classroom hallways, and these hallways also serve as showcases for the impressive learning products created by students during each academic term. Design thinking is consistently applied in all aspects of the school's operations. The messages of "Always start with questions, embrace failure, dare to try, and never stop trying" are not only evident among the leadership, teachers, and staff but are also prominently displayed by each student at Mount Vernon. Additionally, Mount Vernon has established a Parent Community Network closely connected with 13 groups for parents, working alongside students and the school in areas such as MVXperts, where parents share their professional experience and knowledge, MV Connection for community networking, and MV Community Events for parents and the school to collaborate in various event activities.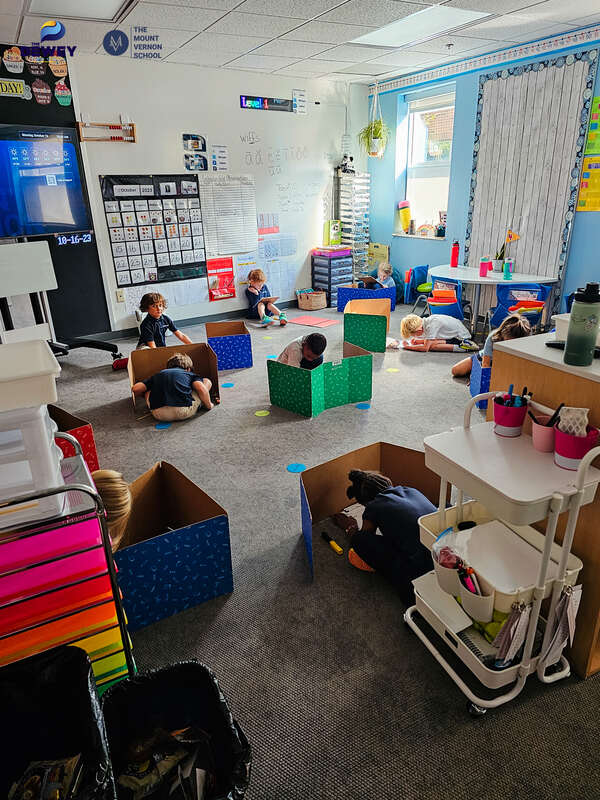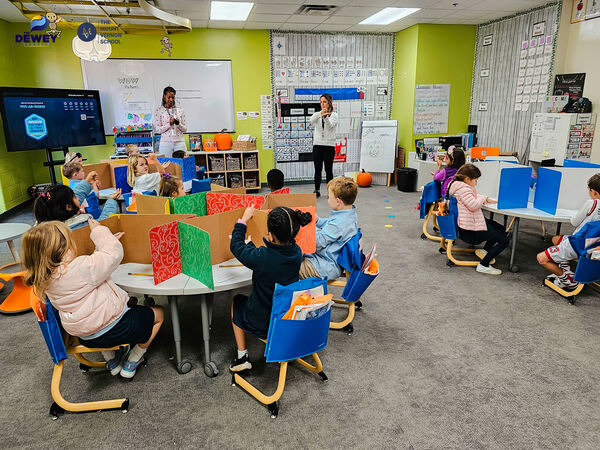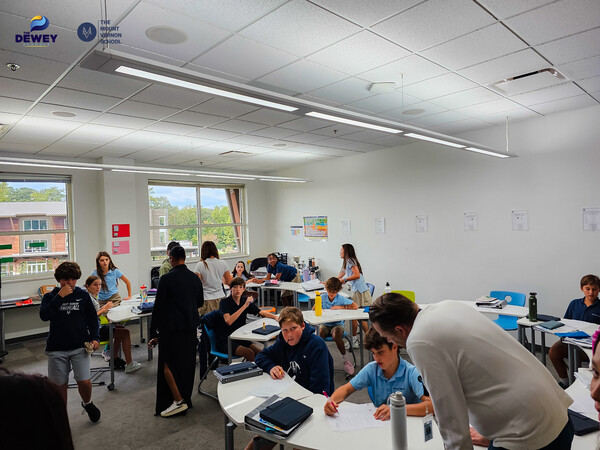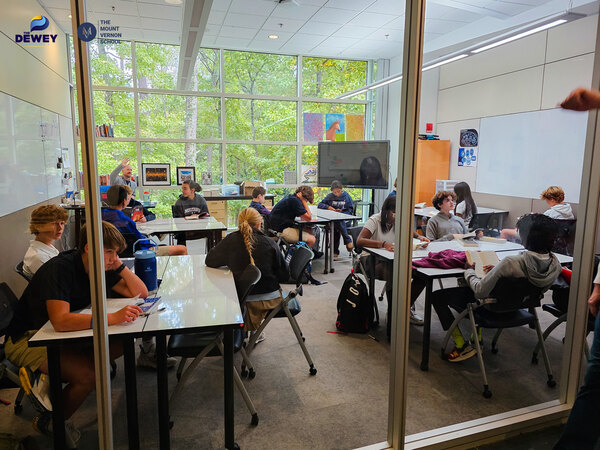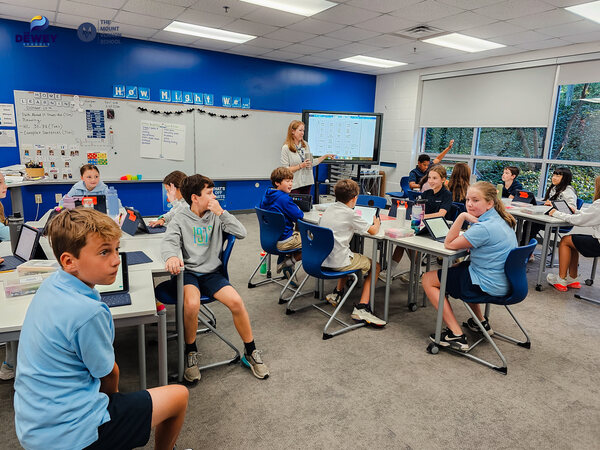 Impressed by the initiatives and efforts to promote the school's culture at Mount Vernon partner school, Mrs. Nguyen Thi Ha Thanh (School Executive Director of The Dewey Schools Tay Ho Tay) shared: "The Dewey Schools and Mount Vernon School share a common commitment to delivering high-quality teaching and learning, building a school environment where all members feel respected and safe. Simultaneously, we aim to develop knowledge, skills, and qualities to prepare all students for university, to enable them to compete globally, and to become proactive leaders in shaping a better world."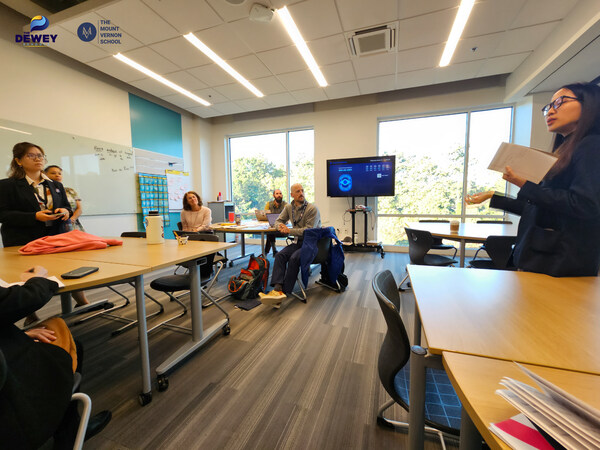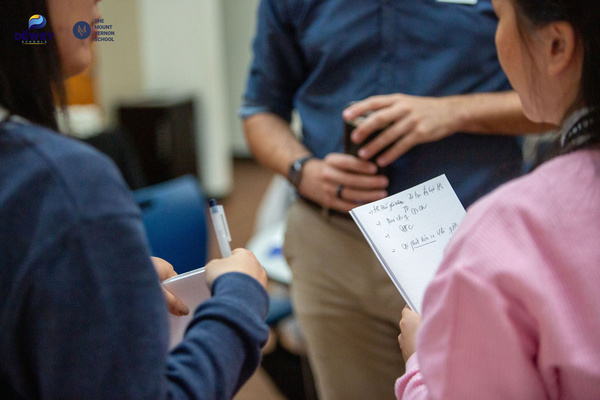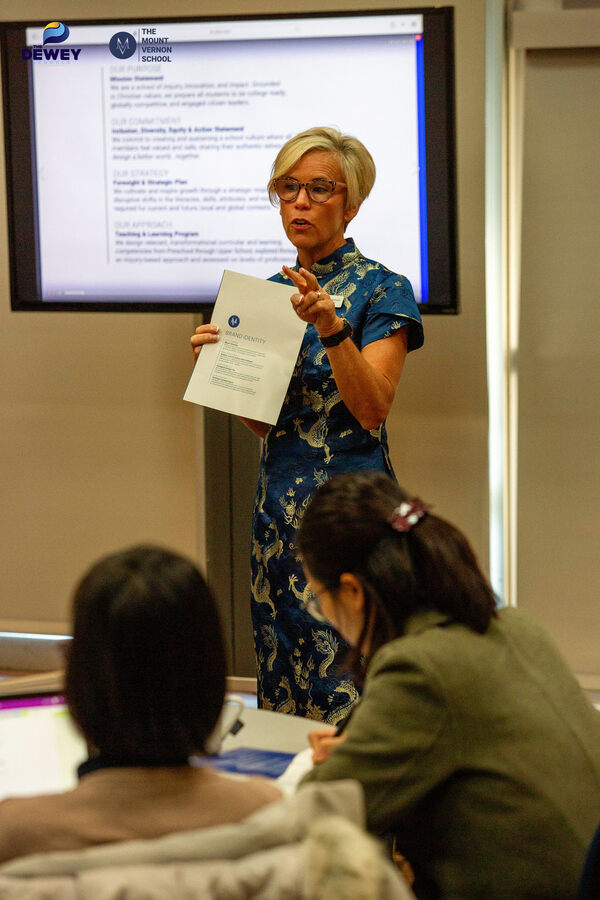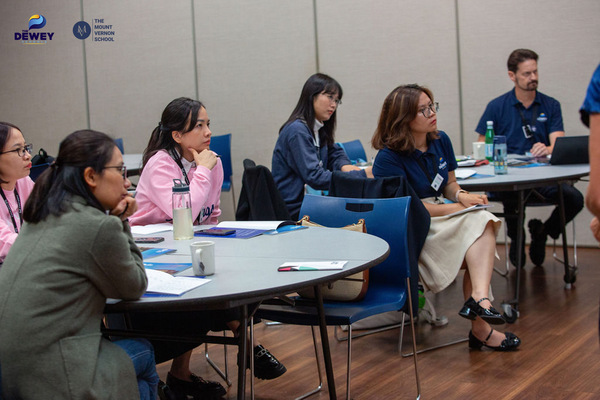 In a post on Mount Vernon's LinkedIn page, the school representative expressed: "After our visit to Vietnam last year, it's been fantastic having 8 TDS school leaders with us this week, eager to explore our approach to education. They're about innovative education and forging global connections."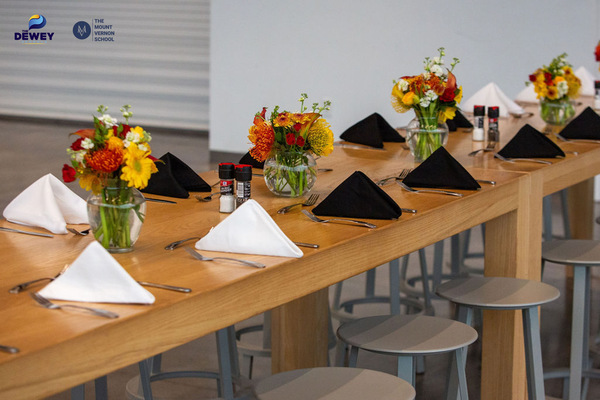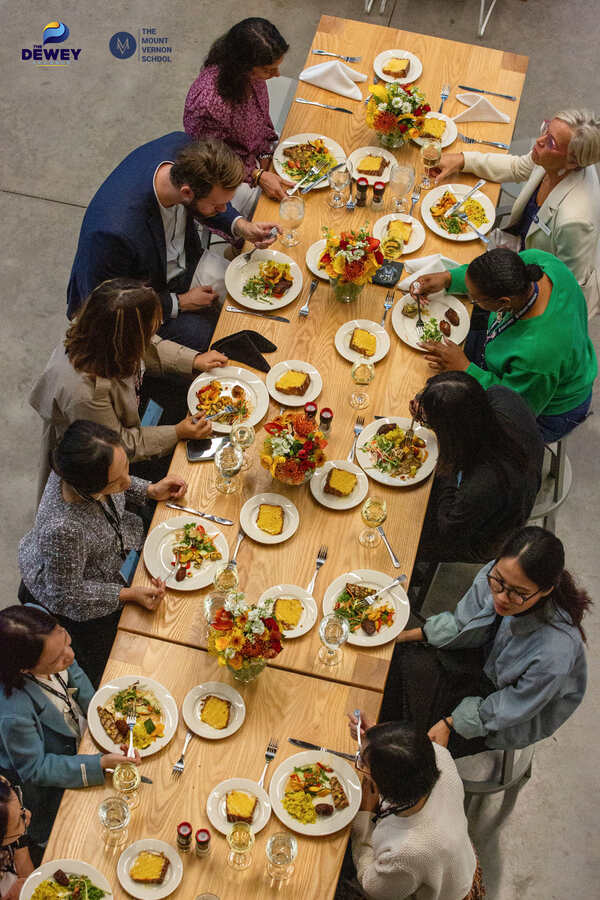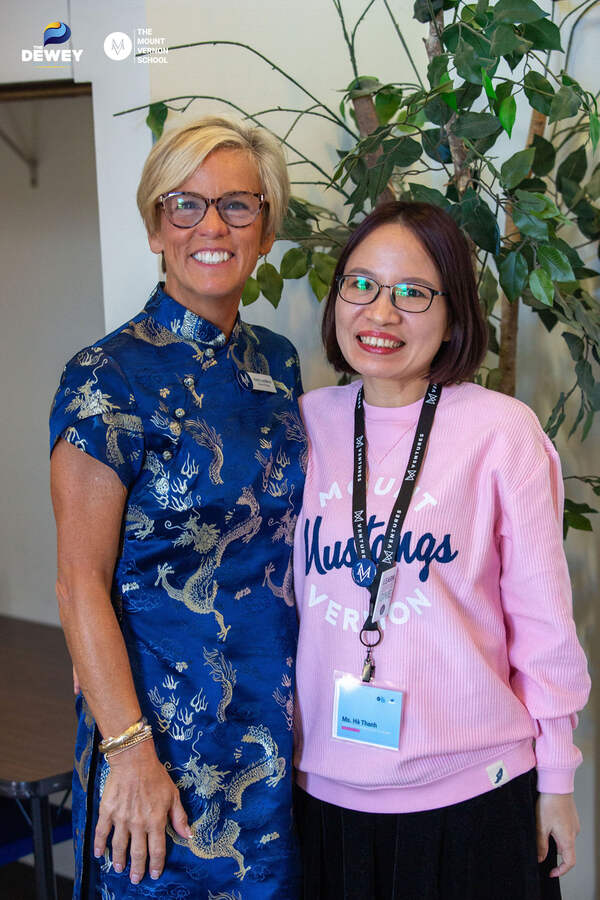 The Dewey Schools delegation visited and collaborated with representatives from 10 top universities in the United States, such as the Massachusetts Institute of Technology (MIT), Harvard, Boston University, Northeastern University, Georgia Tech, Savannah College of Art and Design, and more. Beyond academic achievements and extracurricular activities, these universities aim to identify individuals with unique personalities and the ability to learn and integrate into their communities. Throughout the meetings, The Dewey Schools' representatives learned about application requirements, enrollment procedures, policies supporting international students, scholarships, and financial assistance, as well as explored opportunities for effective counseling and support for Dewey students to develop suitable study-abroad pathways.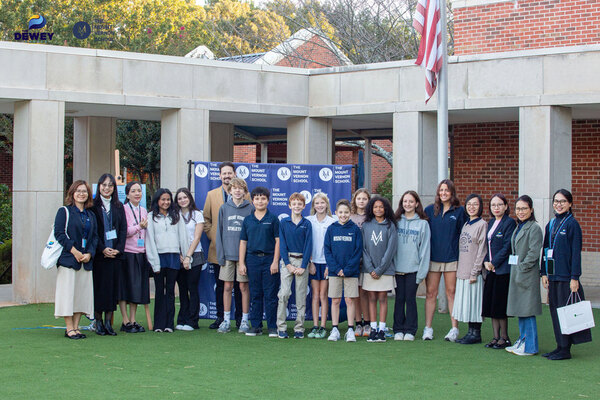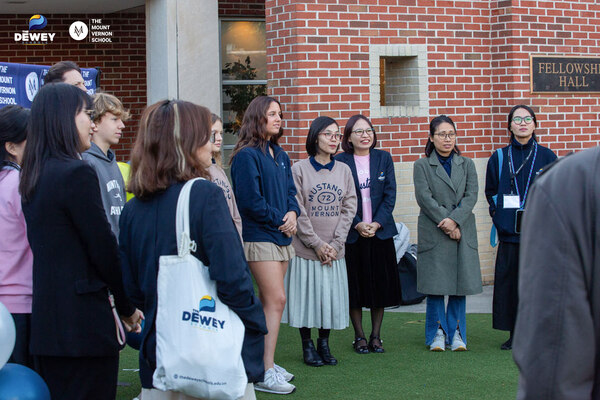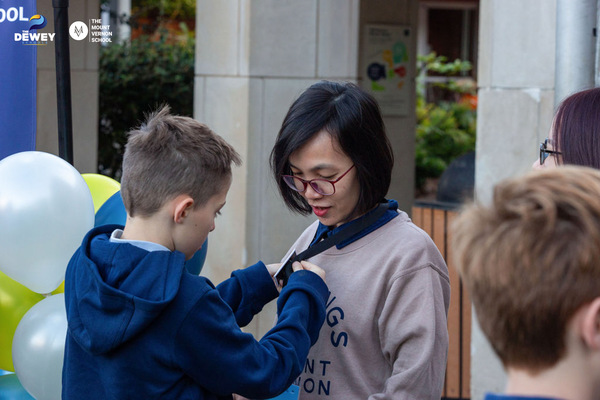 The practical visit and collaboration to the United States, a country renowned for its top-tier education system, has not only strengthened the trusted partnership between Dewey and Mount Vernon but has also provided timely updates on advancements in teaching, learning, and the preservation of school's culture so that The Dewey Schools are well-prepared to further support and accompany TDSers on their future-oriented journey.