Vietnamese – Literature is always a source of pride for the "Dewey intellectuals" due to the creative learning approach that the school, along with its teachers, has diligently built at every class and grade. Unlike conventional Vietnamese – Literature classes, at Dewey, students delve deeply into literary works and explore their creative inspirations by immersing themselves directly into the characters, settings, and societal contexts depicted by the authors. They then showcase their understanding and expression in front of teachers and peers of the same age group during project presentations.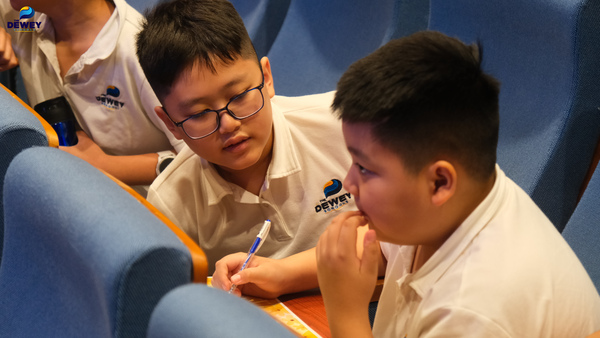 This year's Literature 7 Project at The Dewey Schools offers the young "poets" in Grade 7 an opportunity to showcase their talents on the theater stage, with the challenge of using their bilingual abilities to translate Eastern and Western poetic works. Students have the freedom to choose any English and Chinese poems within the curriculum framework based on the themes that resonate with them the most. The translated works are presented in various forms, including presentations, dance, theatrical performances, rap, and musical instruments.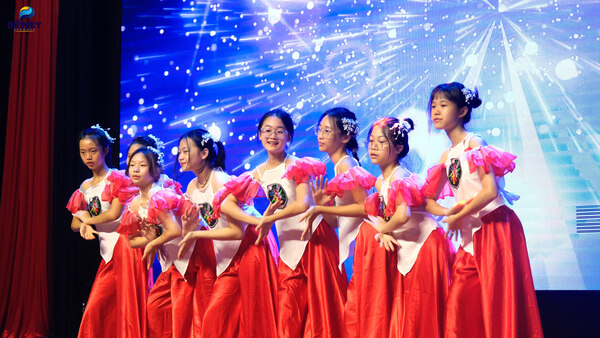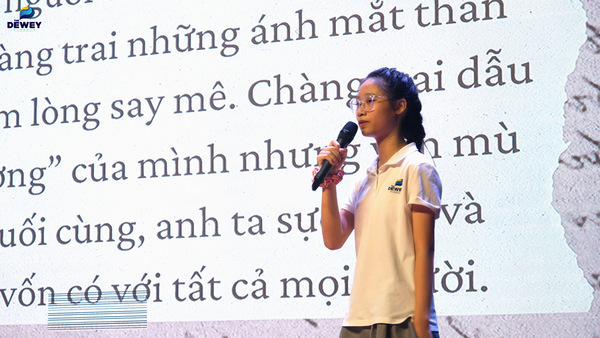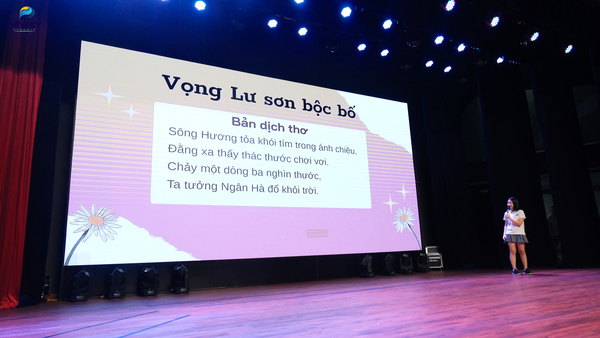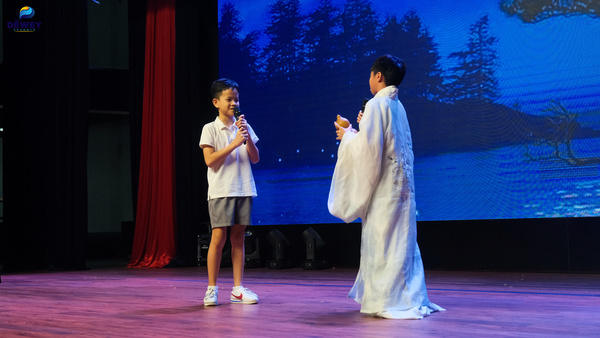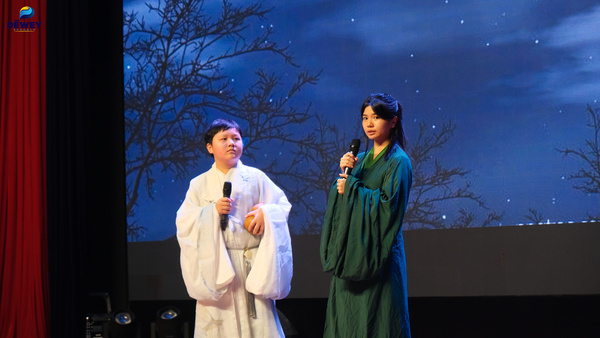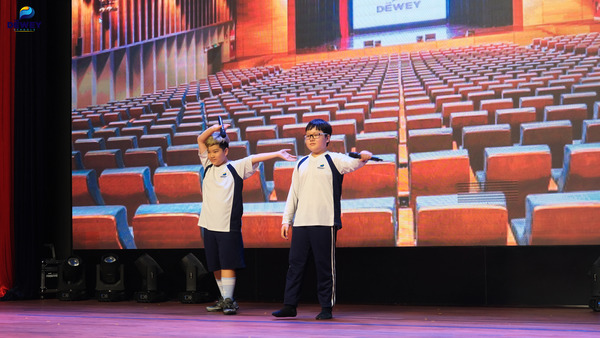 Interwoven between individual and group presentations are engaging and enjoyable activities such as author-themed quizzes and poem translation speed competitions, organized by the students themselves.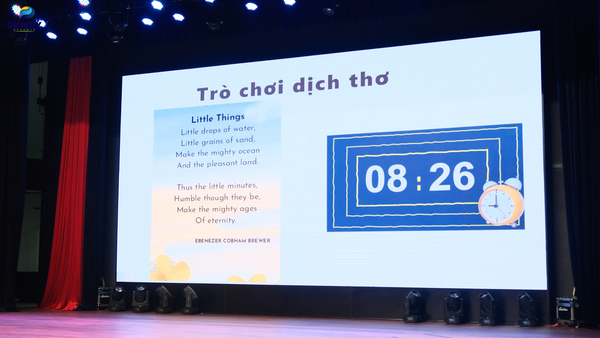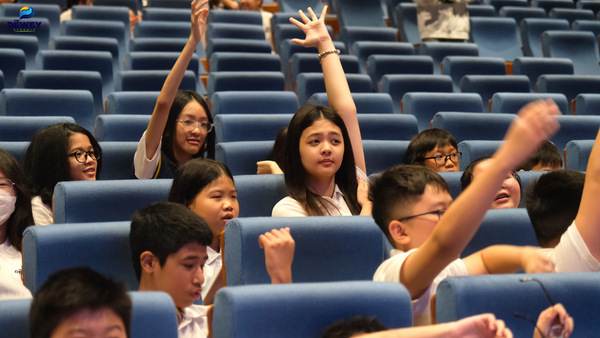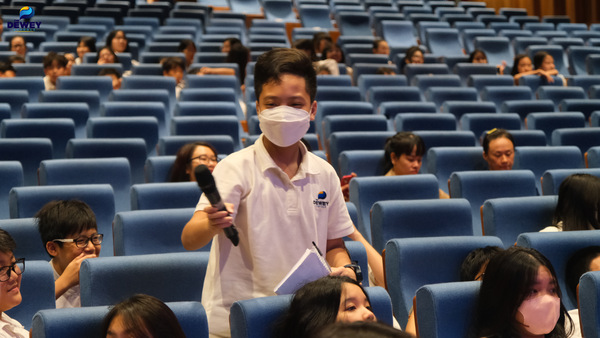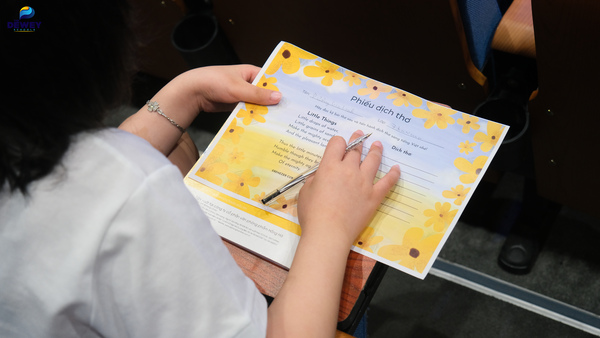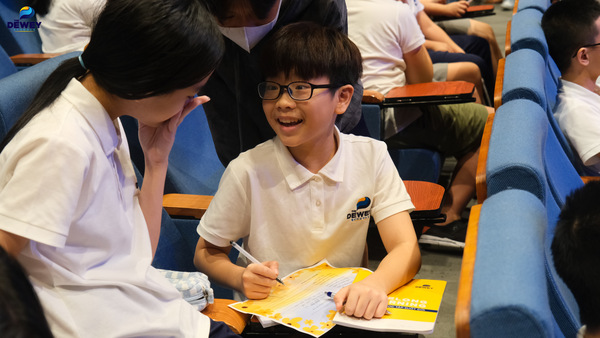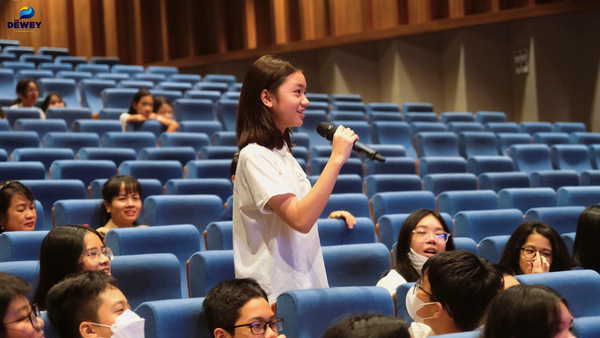 One of the most remarkable presentations was the translation of the poem "Red Bean" by Nguyen Cong Bao Khanh (7D LIT 2B):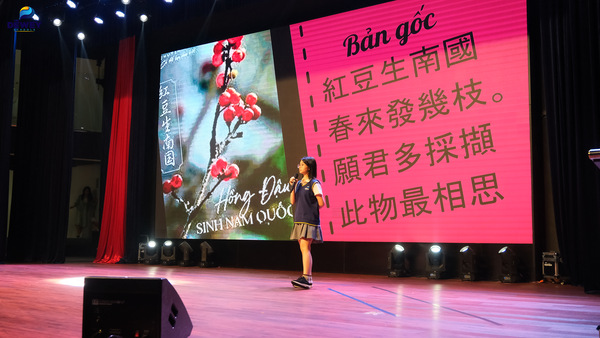 (Original Version)
The red beans grow in southern land
How many load in spring the trees
Gather them till full is your hand
They would revive fond memories.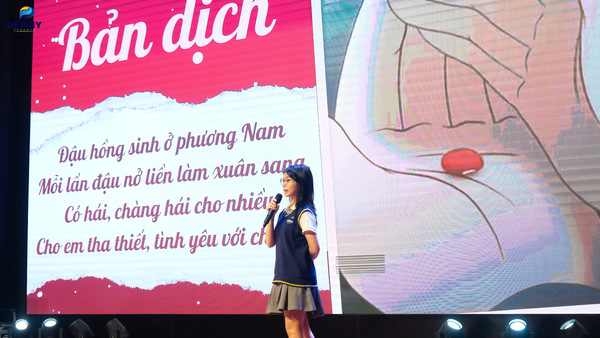 (Translation version by Bao Khanh)
From Southern lands, the red bean sprouts
With each bloom, spring's essence devout
You gather them, plentiful in your hand
For me, your love, a tender command.
With the enthusiastic support of the parents, the reporting project ended successfully, with many awards given to all classes and outstanding individuals.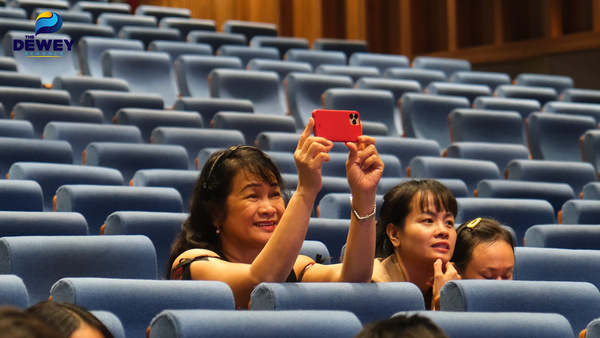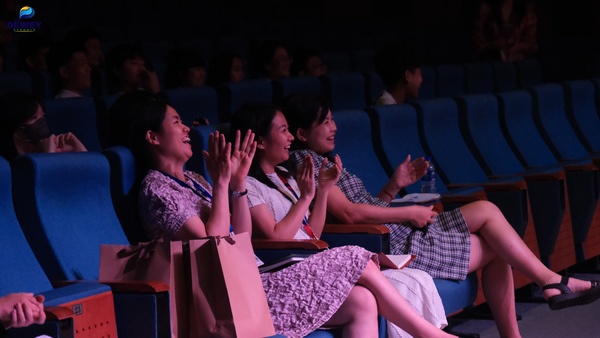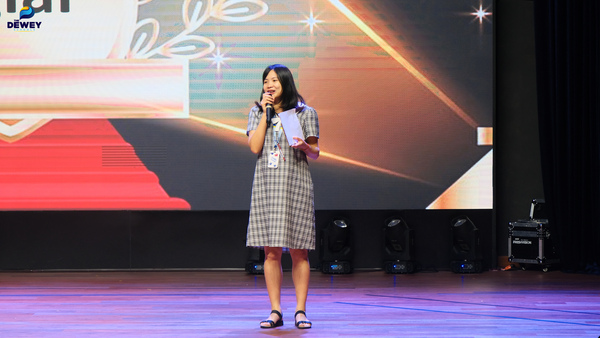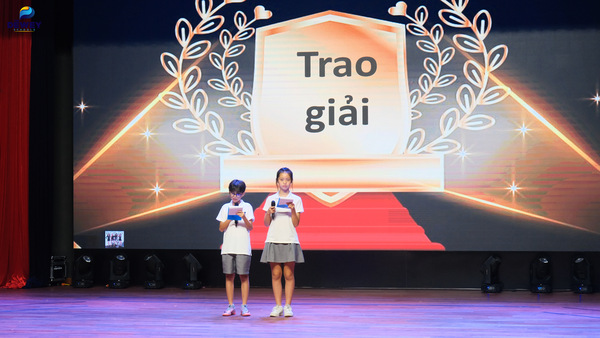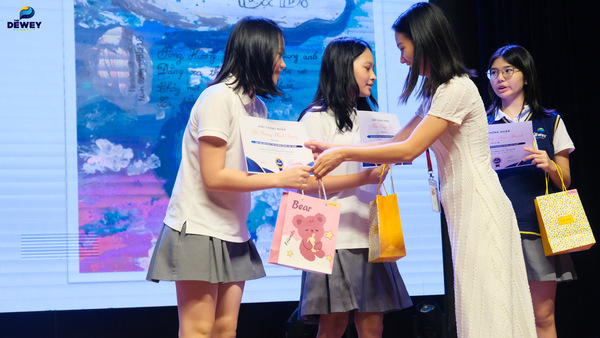 Ms. Thuy Minh, a parent of the 7Kingston's student, shared: "This is the seventh year I have attended the Literature – Vietnamese Project presentation, and each time I am deeply moved as if it were the first. I always witness remarkable growth in the students' emotions, knowledge, and dedicated practice with each reporting season. Therefore, I am sincerely grateful and would like to express my heartfelt thanks to the teachers who have guided and accompanied the students throughout this time."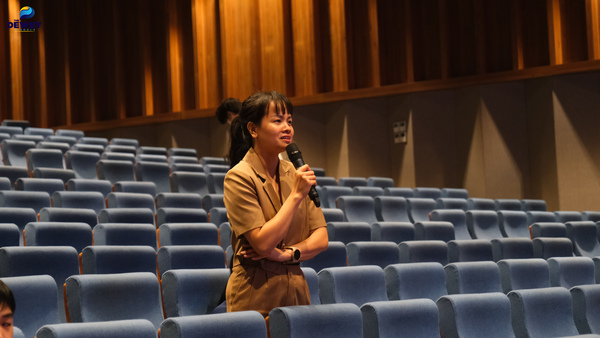 The Literature Project activities have not only enabled students to engage in the exploration and study of world poetry but also to appreciate, inherit, and convey the artistic essence of the authors through modern forms of expression.