Managing a classroom effectively is always a concern and contemplation for dedicated teachers who deeply care for their beloved students. How can students both understand the teachers' heartfelt intentions and adhere to classroom rules while also striving to improve themselves every day? How can classroom management be achieved without resorting to punishment or tears while still leaving profound lessons and strong motivation for meaningful behavioral change in students?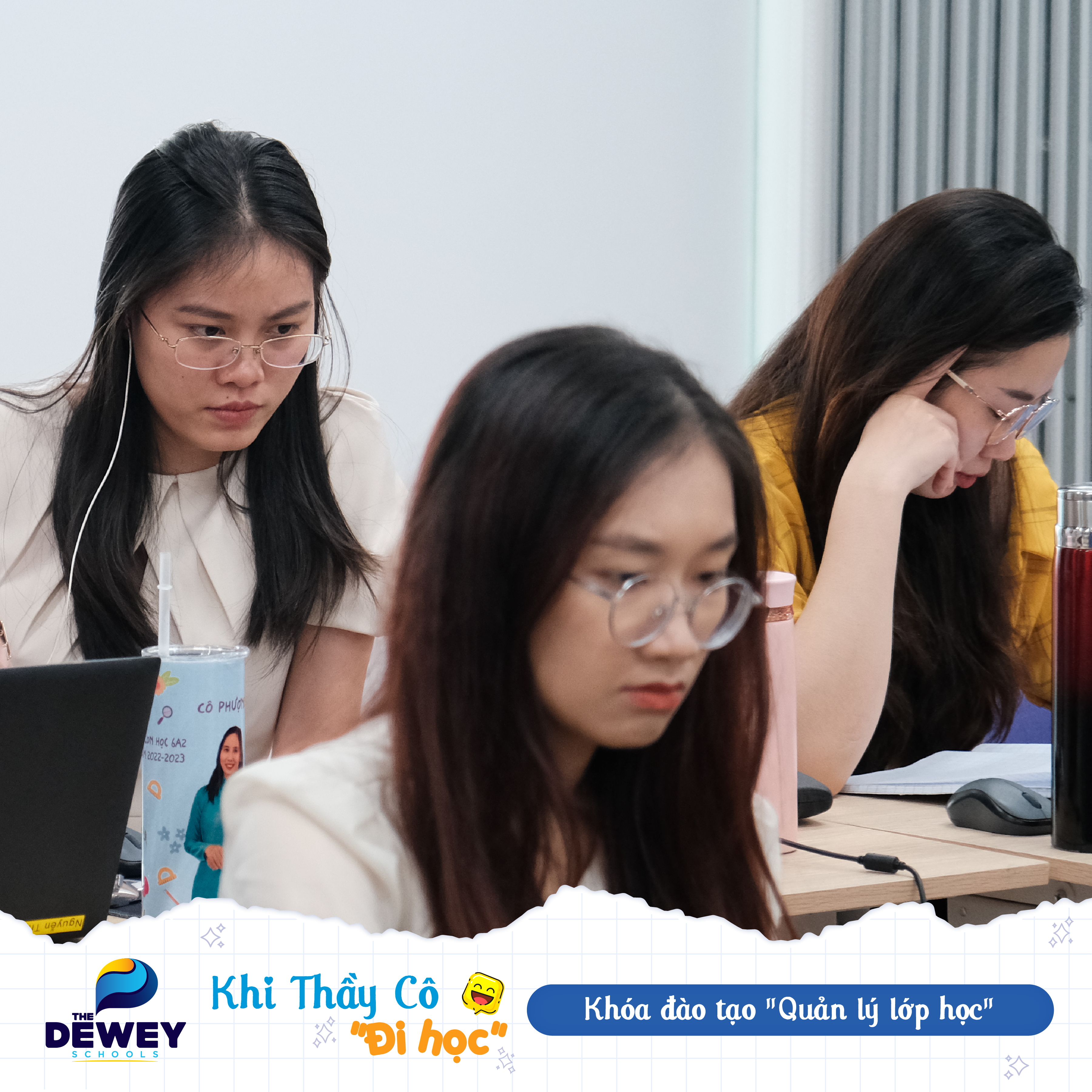 All aforementioned concerns have been addressed in the passionately conducted training course on CLASSROOM MANAGEMENT SKILLS by Ms. Do Ngoc Khanh, Associate Professor, Doctor of Psychology at the Vietnam Academy of Social Sciences, Head of the Arts & Life Department at The Dewey Schools, and Ms. Nguyen Huong Mai, Specialist in the Life and Art Department at ERPC. This course not only equips us with classroom management knowledge and skills but also introduces new perspectives on thinking and approaching that we had not previously had the opportunity to explore. Particularly, the course has facilitated a profound comprehension of the significance behind every work I undertake. Whether it is just arranging classroom furniture, establishing rules, ensuring learning objectives, or building close, friendly, and open relationships within the classroom, et cetera.
The arrangement of the classroom space is not a random or mere "filling of empty spaces," but rather it should be purposeful in enabling smooth movement and supporting active learning activities for students. Similarly, classroom decoration should stimulate creative thinking and promote positive learning experiences for the students themselves rather than cause distractions during class hours.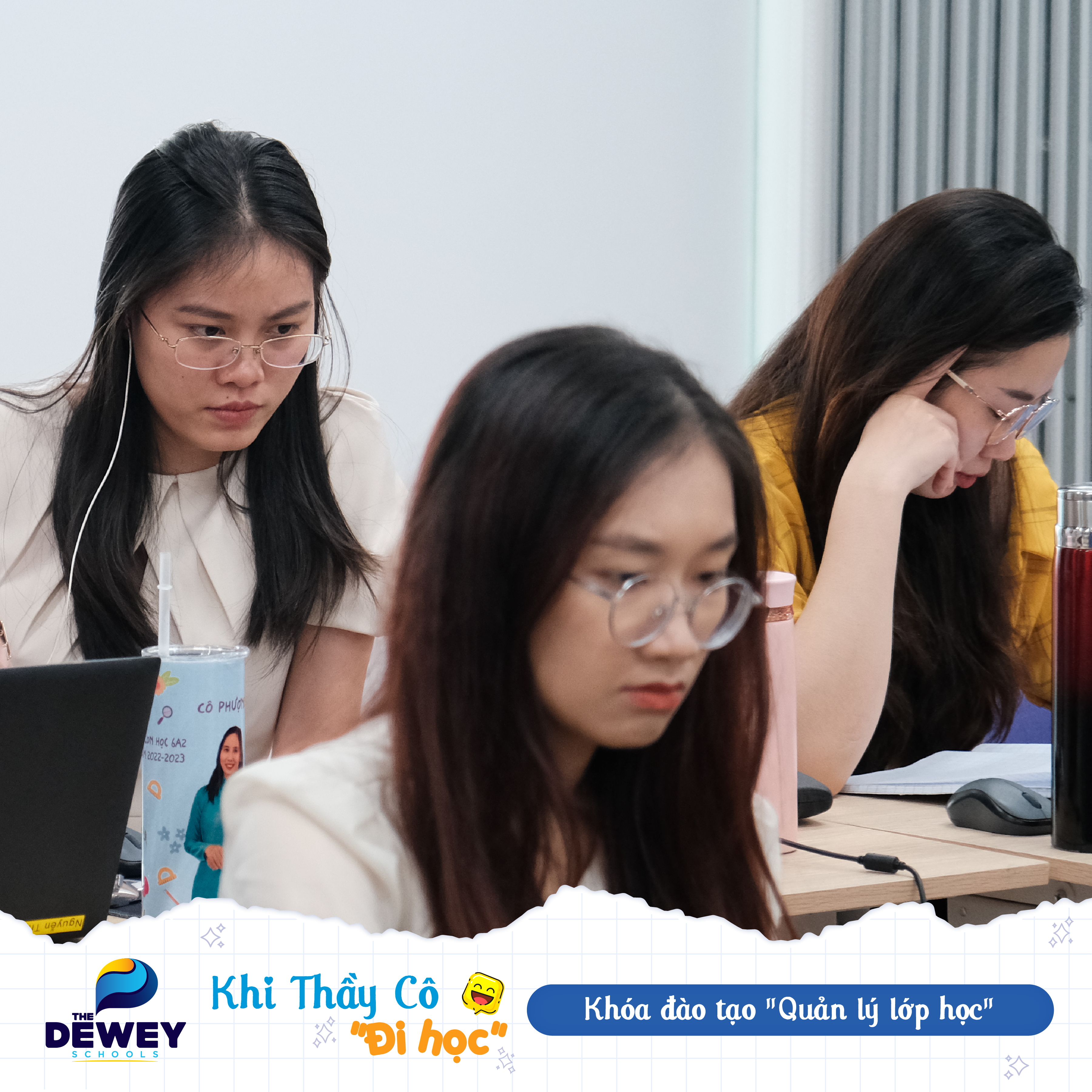 Through this training course, we have discovered a solution to a long-standing challenge. This solution involves establishing classroom rules. Firstly, teachers need to engage students in the process of collectively building classroom rules rather than unilaterally imposing them. These rules should align not only with the core values of The Dewey Schools but also with the subjects taught and the general regulations of the school. The crucial aspect is that students are aware of these rules, and teachers will be the ones to consistently observe, remind, accompany, and encourage students to abide by the established rules. Simultaneously, teachers themselves serve as role models by practicing discipline alongside the entire class.
Moreover, nurturing a strong teacher-student relationship holds paramount significance. Teachers should possess a profound understanding of their students and create a cohesive atmosphere within the classroom, utilizing motivational skills to instill a desire for learning in students. When teachers adeptly handle students with different levels of proficiency, all students will feel fairness and avoid any discriminatory treatment.
Furthermore, throughout the duration of the training course, we were presented with questions and actively participated in discussions and sharing sessions. Together, we tackled real-life situations that commonly arise in school. As a result, we gained valuable insights from the practical stories shared by our colleagues.
All of these factors have helped us identify the elements necessary for creating an effective classroom and operationalize classroom management techniques. They extend beyond simply managing student behavior and become an "art" that fosters positive and cohesive classroom environments between teachers and students. As the course concludes, I feel a sense of relief, as if I have shed the doubts and burdens that once weighed on my heart. I am incredibly excited to embark on the upcoming academic year, alongside the students, to explore, learn, and continuously grow.
This article was written by Ms. Nguyen Thi Cuc, a Vietnamese-Literature teacher at the High School.