After days of waiting, finally, the contest "If I were the Head of School" has found its prize owners. Upon the challenge of "If you were the Head of School, what would you do to make TDS even better than it already is?" Dewey students experienced leading their dream school with boundless creative ideas. 150 videos being sent in has not only spoken for the eager participation of a large number of students but also for the enthusiastic encouragement and support from our Homeroom teachers as well as the parents.
Congratulations to the winning contestants:
The Most Creative HOS: goes to the contestant who shows excellence in Ideas, Presented language and Visual image:
NGUYỄN HUY DŨNG (5 Chicago): Trophy; Certificate of Award & 01 Aqua Tots Swimming card.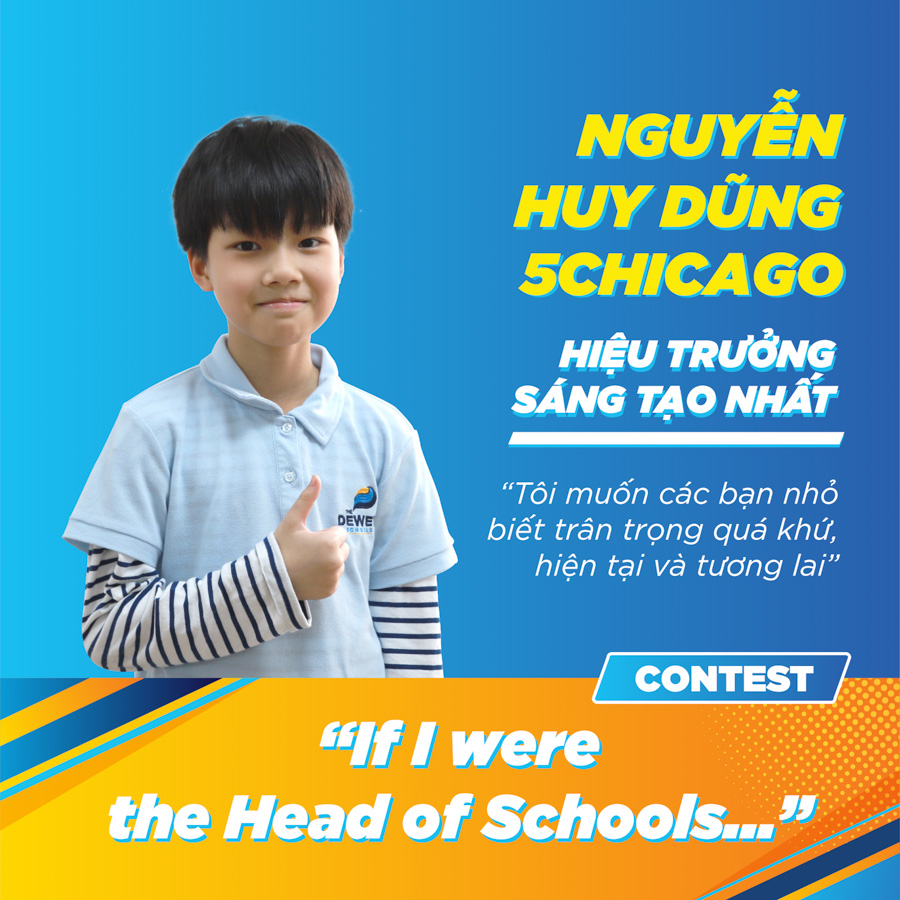 The Most Popular HOS – goes to the contestant who has the highest audience interaction on the school's official fanpage: 
KHÚC HÀ KHÁNH AN (3 Nairobi): Trophy; Certificate of Award & 01 Aqua Tots Swimming card.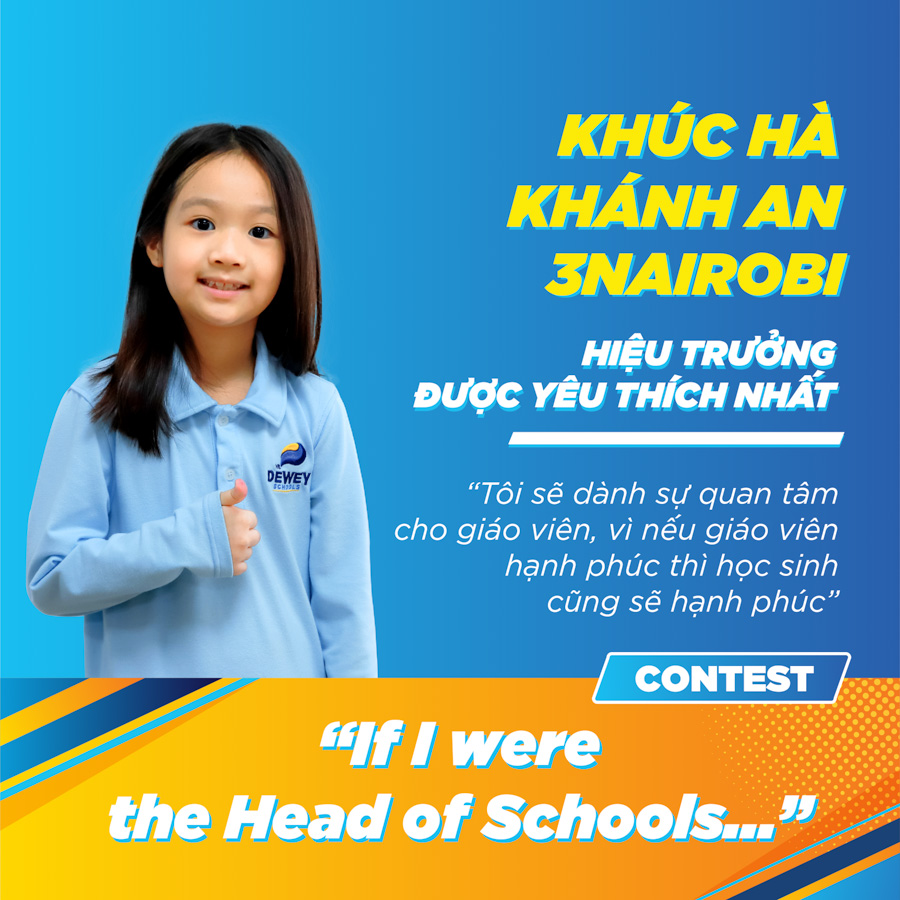 The Class with the largest number of HOS – goes to the class with the highest number of participants:
Class 3 NAIROBI: Trophy; Certificate of Award & VND 1.000.000 cash.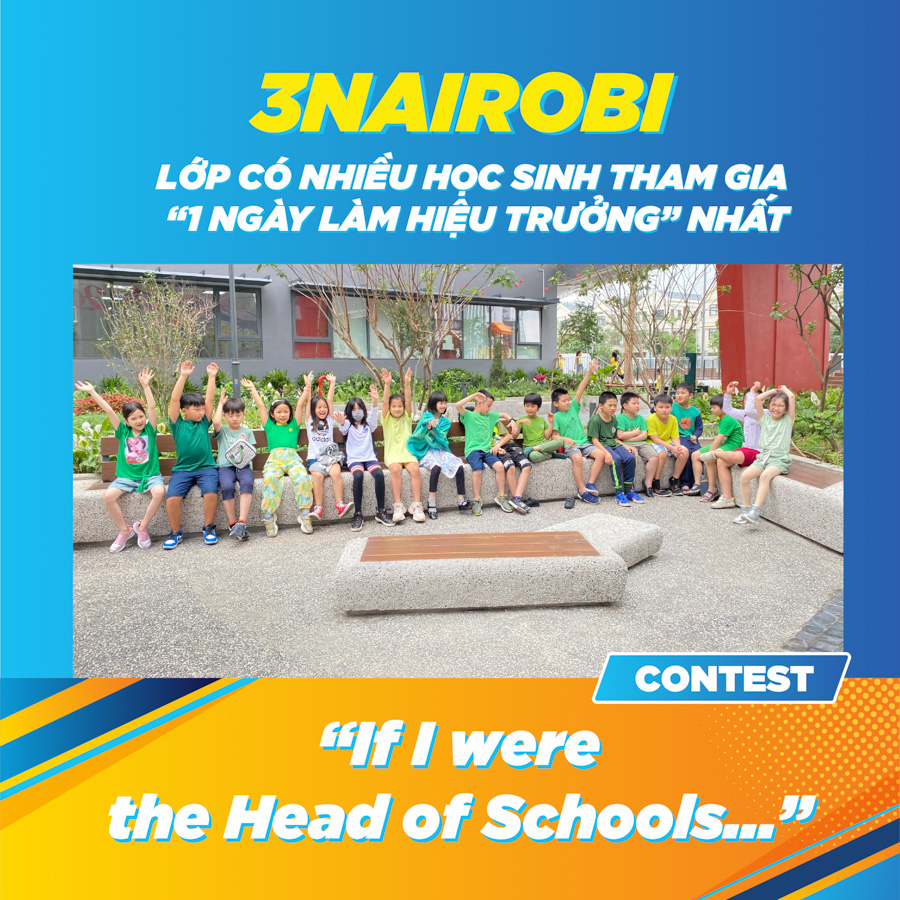 The Honorable mention – goes to the most special idea, which was decided to be added in the last minute by Ms. Shannon: 
HOÀNG MINH QUÂN (1 Dubai): who will have the idea of 'Hamburger for the whole school' realized on the first Friday of the new school year.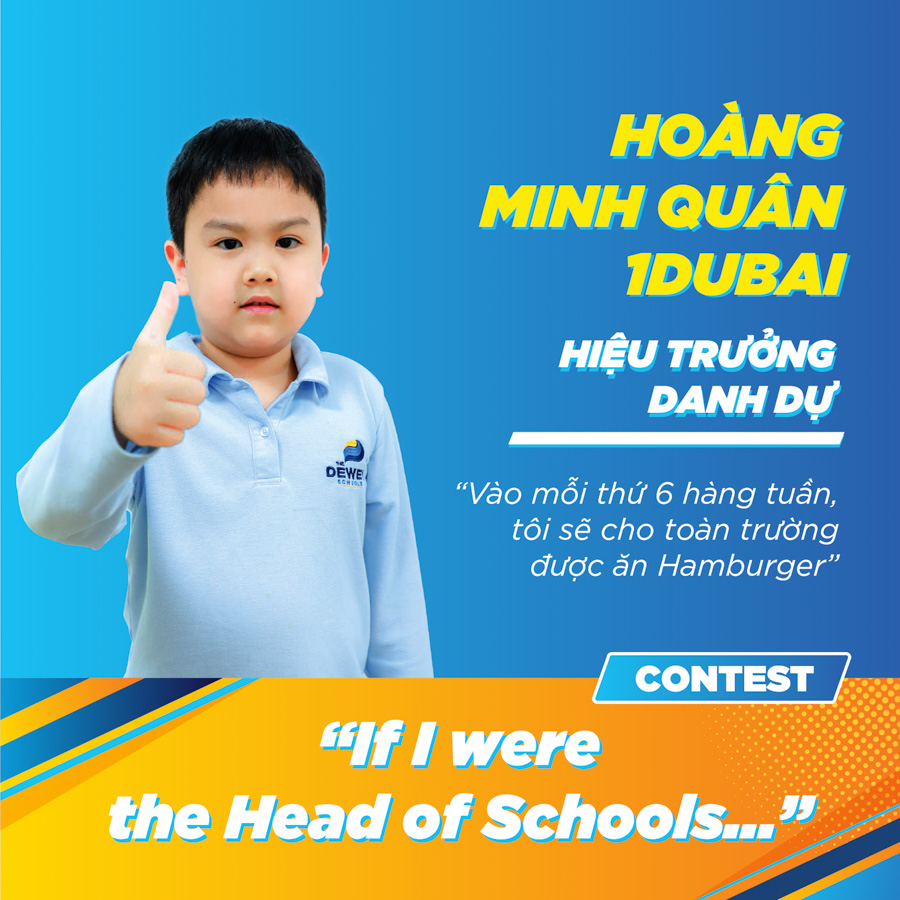 Congratulations to all of our participants for your creative ideas, serious preparation and invested time. Especially, despite the fact that we are not at school due to the pandemic, Ms Shannon the Head of School has taken our students by surprise when she secretly set each prize winner up for a personal award announcement.
In any contest, the highest prizes will only be given to a certain number of participants, however we do believe in the benefits that all of our students can draw from the participation and challenges in competitions. When students enjoy playing the role of a thoughtful and responsible leader, challenging their presentation skills, advocating for what they believe in, and learning for their future experiences, this is really the "sweet fruit" that the Contest organizers want them to achieve.
A big 'Thank You' to the 150 candidates who created the most practical and sincere "handbook" about their wishes and expectations for the School Management. It was not only about demonstrating the critical thinking and bravery commonly seen of Dewey students, what the school finds most proud of is that through impressive ideas about charity activities, environmental actions, third language learning, book exchanges, etc., our students naturally showed the core values of Dewey students, which are Integrity, Generosity, Passion and Lifelong Learning.
Once again, may all of our Little HOS of The Dewey Schools always promote the spirit of initiatives, creativity and passion for exploration on their journey ahead!