Thanks to the persistent effort of our students and the guidance of dedicated teachers, the representative students of The Dewey Schools have achieved 28 prestigious awards in the second round of the ASMO 2020 in Science, Math and English, including:
3 Gold prizes
6 Silver prizes
8 Bronze prizes
11 Consolation prizes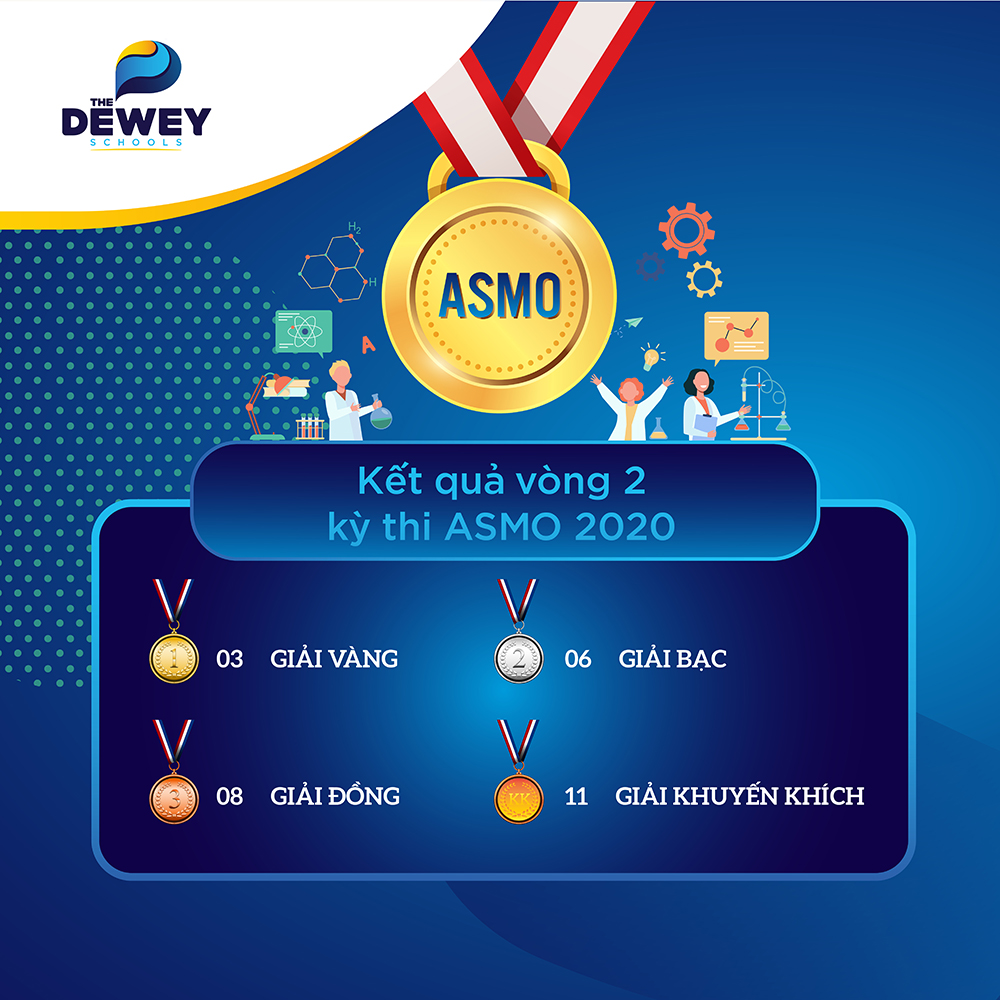 Congratulations to the excellent representatives of The Dewey Schools! We believe that the competition will give our students more opportunities to acquire interesting lessons and precious experiences on their learning journey ahead. 
The great endeavour and the accomplished awards have given clear evidence of their own remarkable progress and maturity!