Héctor Baragaño, Marketing and Communication Director at ESIC Business & Marketing School, once shared: "Marketing is a cocktail of imagination, illusion, innovation, identification of needs, loyalty and measurement under a globalized, open and constantly updated perspective". To provide 11th grade TDSers with an overview and open-mindedness about the Marketing industry, as well as to introduce them to the initial steps into this field, a "Workshop: Marketing Seedlings" was recently hosted by the University & Career Counseling Office of The Dewey Schools.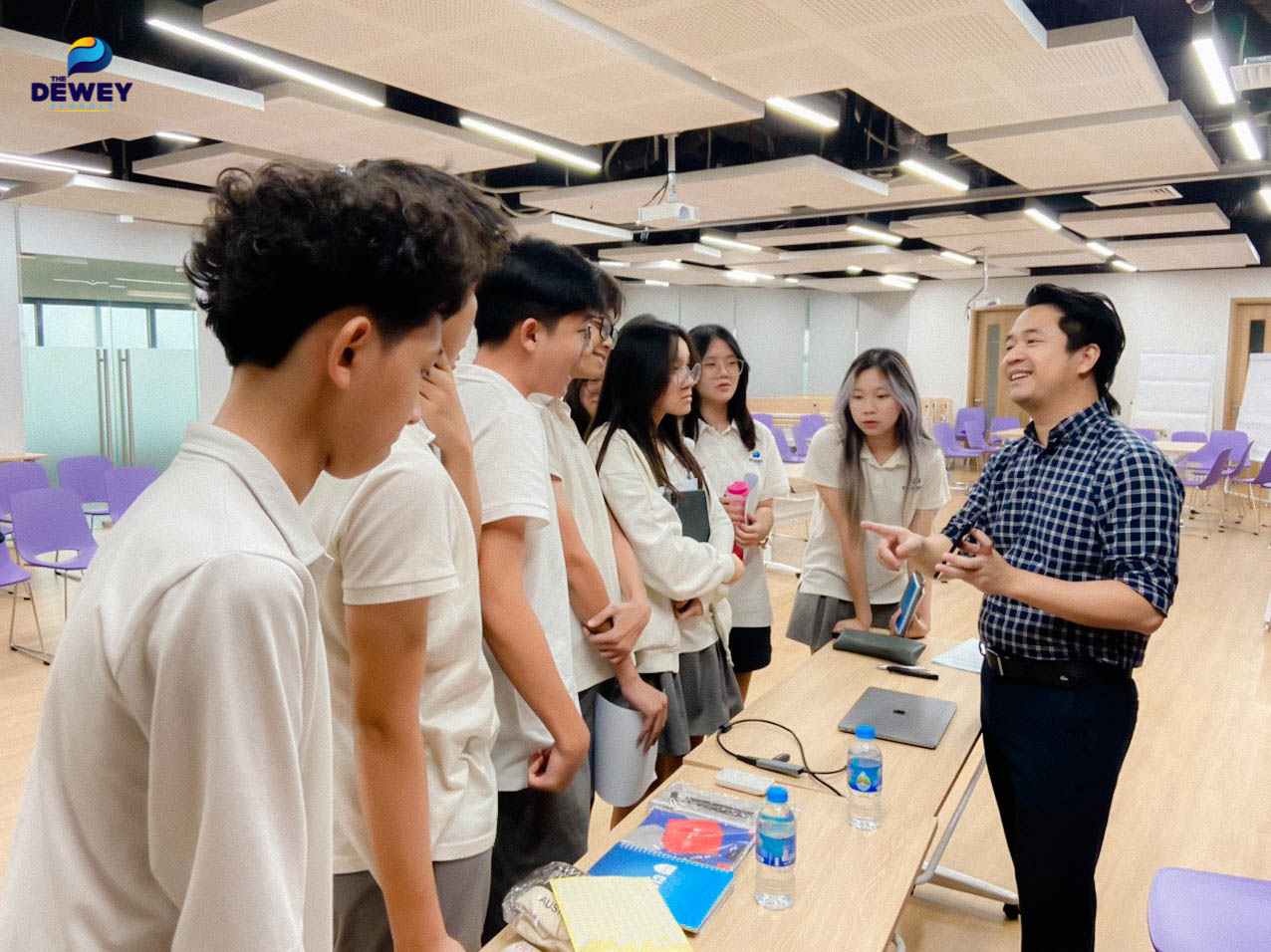 The workshop was led by Mr. Đo Xuan Khoa, a lecturer at Markus School and the Director of Markus Agency, with over 15 years of experience in the Marketing, FMCG, Tech Startup & Agency sectors. He has collaborated with numerous major brands such as Panasonic Beauty, Elasten, Nous, Huddersfield Cloth, Vincom, and Capital Land…
Through the nearly 2-hour workshop, 11th grade TDSers gained an overview of the Marketing world, the Marketing Management Model, and Marketing Agencies & Customer Relations. Particularly, they also understood various roles in the Marketing field and learned about the career paths of three trending positions in the Marketing industry. As a result, they acquired how to build their personal resumes and portfolios (a collection of relevant professional work) early on, in order to make a favorable impression on future employers.
Regarding Dewey students, Mr. Đo Xuan Khoa commented, "Dewey students are very attentive during our lesson, actively respond to questions, and many of them are intelligent, quickly grasping the content and presenting with confidence. Moreover, they show great enthusiasm for exploring hot topics such as AI (Artificial Intelligence) applications in communication-related professions. The objective of the lesson was to provide students with a brief understanding of Marketing, the breadth and depth of Marketing skills, salary levels for certain positions, career advancement paths, job opportunities, job descriptions, and even allowing them to experience the role of HR personnel evaluating CVs for Marketing positions."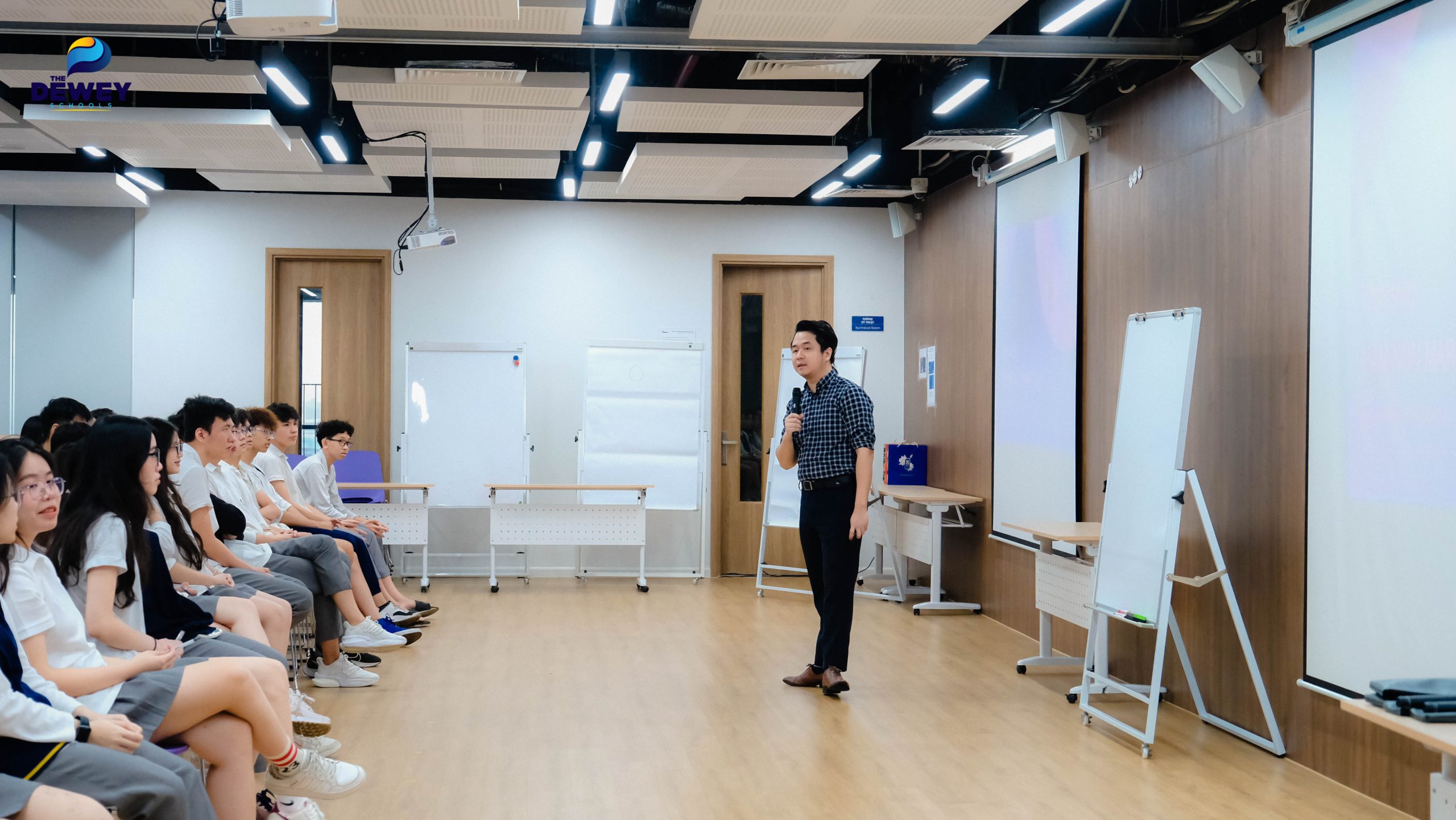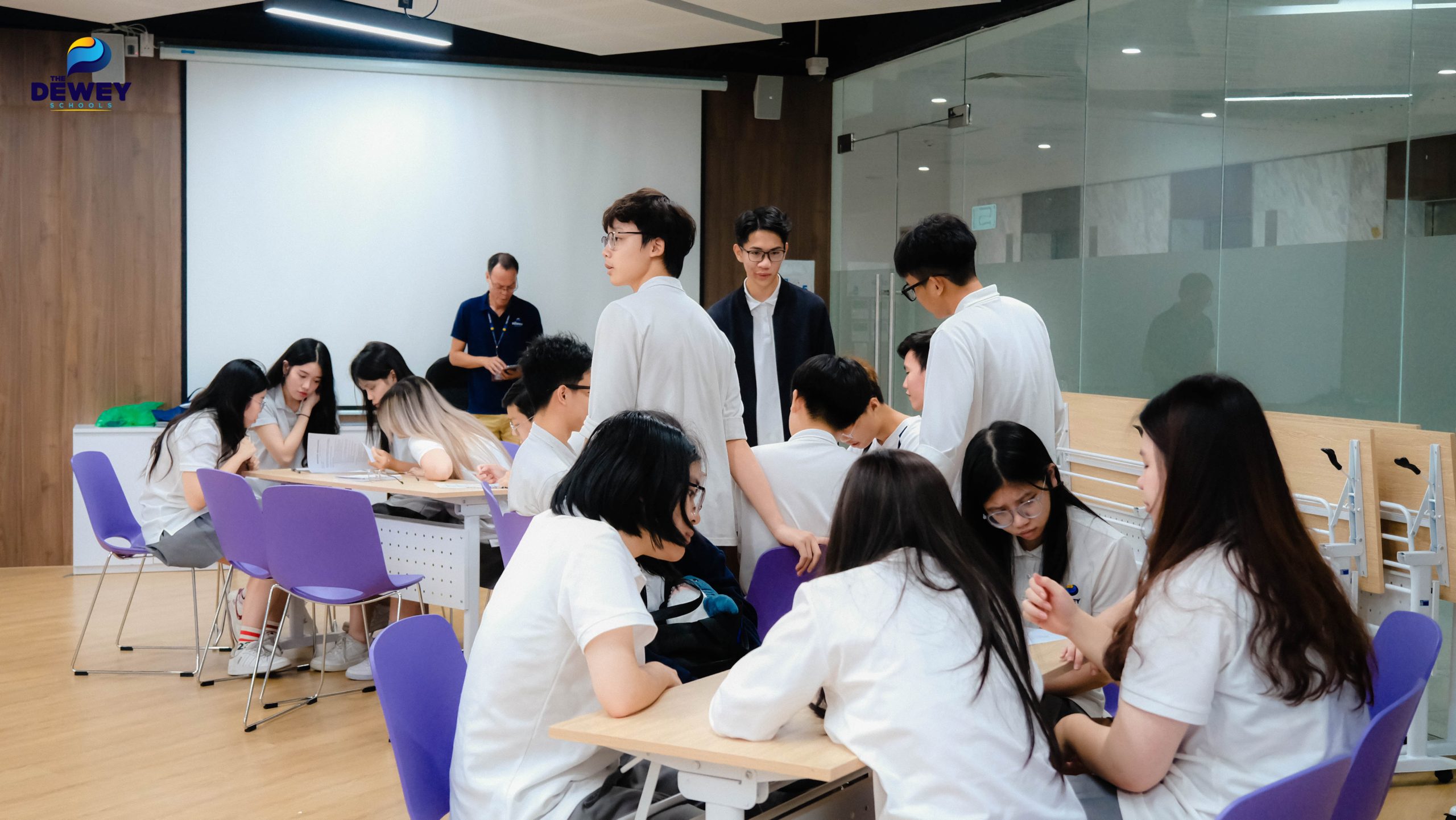 The exchange session became even more lively as the students were divided into groups to practice "evaluating" CVs that matched the job descriptions provided by the company. Mr. Đo Xuan Khoa was also highly impressed and commended the TDSers for their dedication, as they stayed behind even after the class ended, continuously sending questions to the instructor regarding the Marketing industry and career opportunities.
Concluding the workshop, The Dewey Schools hope that the students have gained practical experiences and insights into the Marketing profession through the passionate sharing of Mr. Đo Xuan Khoa. Undoubtedly, these valuable pieces of information will help them gradually shape a suitable career direction for their future.