Journey International Program
The Journey International Program is originally transferred from the partner school Mount Vernon School (USA). Graduates receive a globally recognized US High School diploma.
This program is available at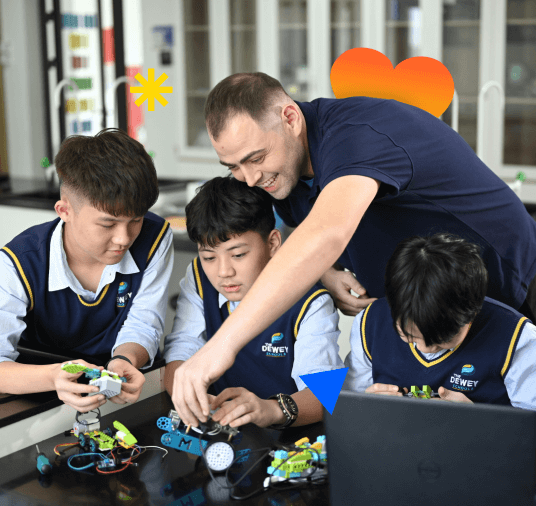 Elementary, Middle, and High school
Numbers of English periods/week
IELTS 7.0+ to 8.0+ | GPA (US) 3.50 – 4.00
US High School Diploma and opportunity to recieve additional Innovation Diploma
Contact us for more information about The Dewey Schools?