During the past week, Dewey Tay Ho Tay was honored to welcome the Evaluation Team from the Council of International Schools (CIS) to work on the accreditation of the School's educational quality. Throughout their time at the School, the team had the opportunity to engage in various meetings with the School Administration, Parents, and Students, ensuring that the evaluation process was conducted fairly and comprehensively.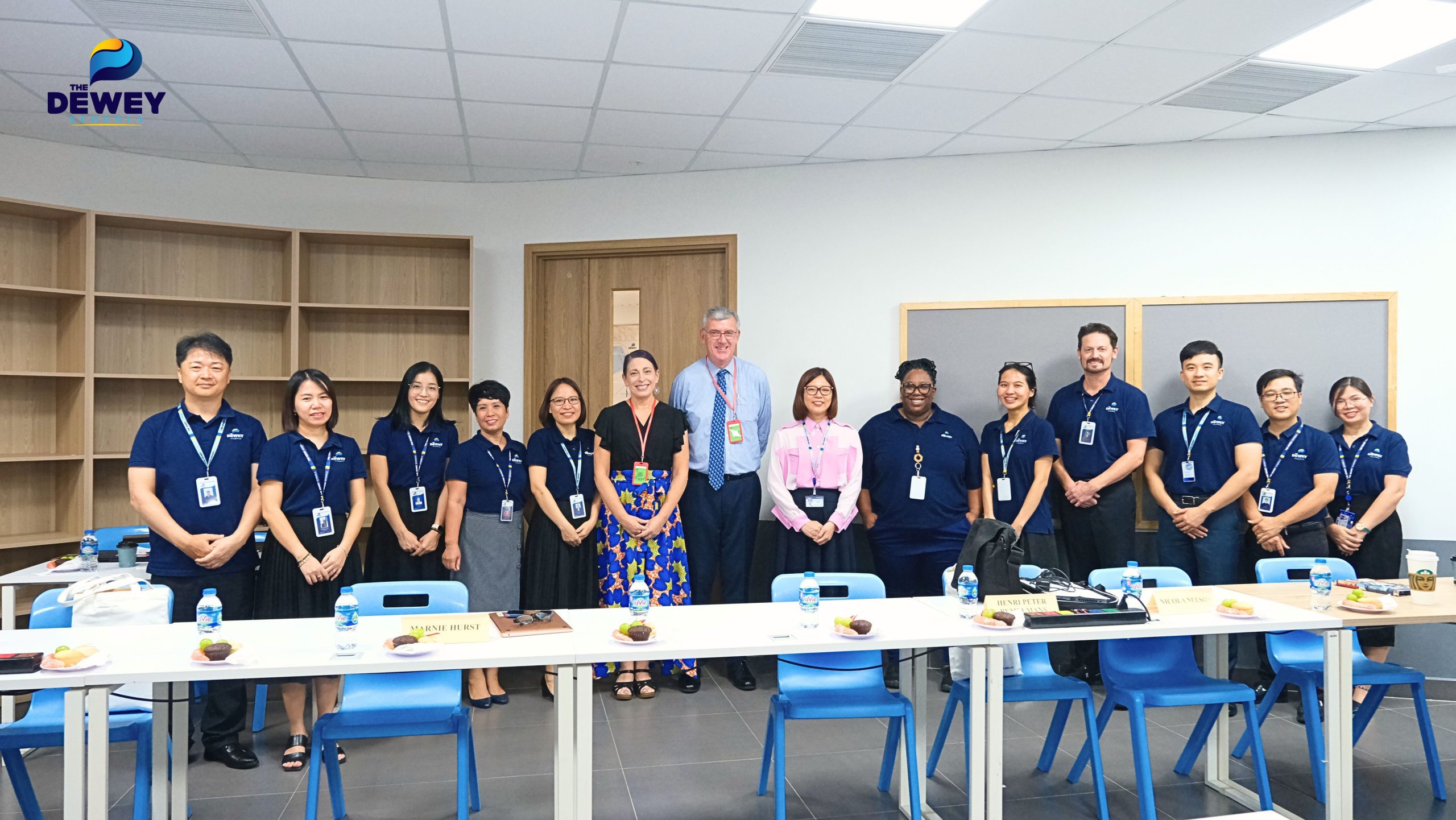 The Evaluation Team found highly positive aspects regarding the school's commitment to the development of educational quality, both within the school and in Vietnam's education system as a whole. The team members highly valued the professionalism and dedication of the School Administration in ensuring the quality of education and the growth of each student.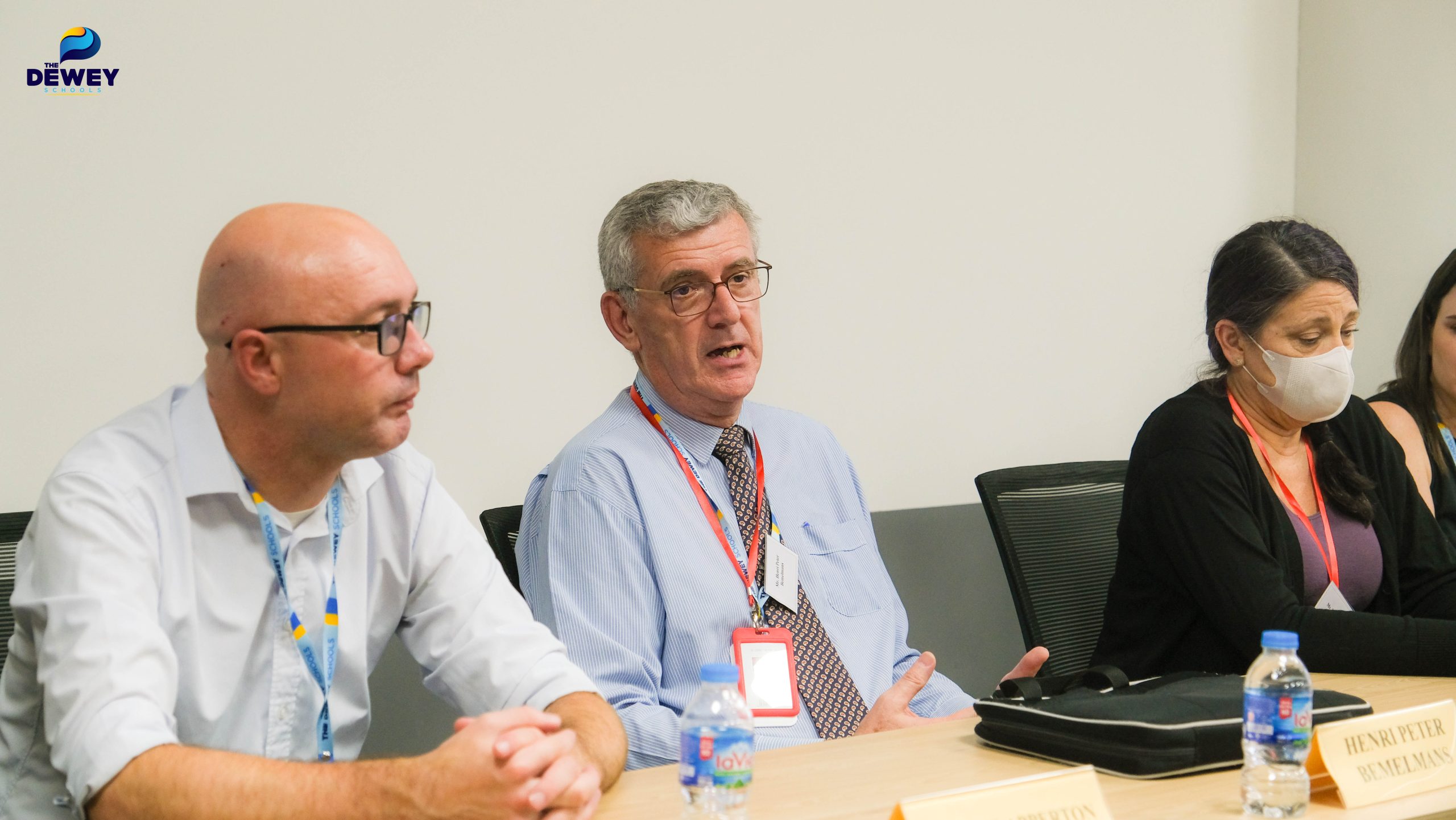 The CIS team focused on several important aspects of the education system at Dewey, including: assessing the School's goals and direction; management and leadership capabilities; curriculum; community and family connections; learning quality and Student mental health. Throughout their visit to the school, the evaluation team actively observed numerous classes and engaged in meetings, aiming to acquire an overall comprehension of Dewey's teaching and learning procedures.
Collecting feedback from the Dewey community, which encompassed parents and students, played a crucial role in the evaluation team's responsibilities. Through meetings with Parents and Students, the team gained a clearer understanding of the aspects of the learning process highly valued by the Parent and Student community, as well as identified parts they would like to see improvements in.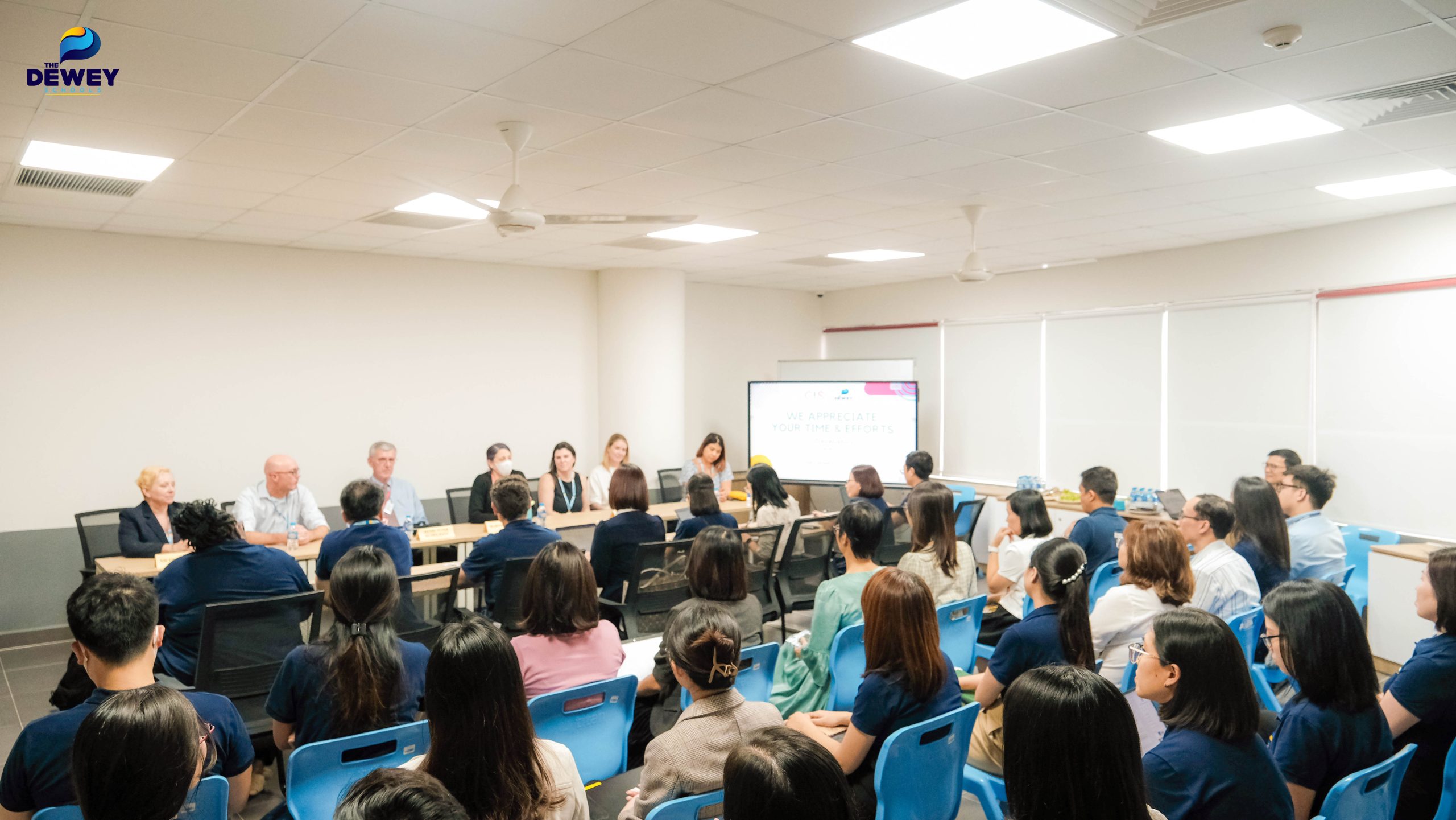 Following a week of intensive efforts, the CIS evaluation team successfully fulfilled their mission at Dewey. The constructive feedback received and the close collaboration with The Dewey Schools laid the foundation for an effective education quality evaluation process and the establishment of a long-term partnership between the school and CIS. This milestone is an important stride towards ensuring the highest quality of education for Dewey's students and fostering favorable conditions for the school's growth.