Literature and Arts are the connecting bridge between us humans and the aesthetics. One of the methods that inspires creativity and fresh, fascinating perspectives towards multi-colored life for our children is through Arts perception.
At The Dewey Schools, Literature and Art perception is brought to our students in a special way. Let's take a look at the Literature lesson of class 5LosAngeles of The Dewey Schools.
1. Mini exhibition of famous art creations collected by our students
The exciting Literature period started by an exhibition displaying images of famous artists' posters and sculptures which were collected by our students. The classroom space was turned into a mini gallery of the students' collage products. This activity trained our students with the ability to collect and synthesize information. Thanks to it, they would widen their understanding of folk and modern shaping in art creations.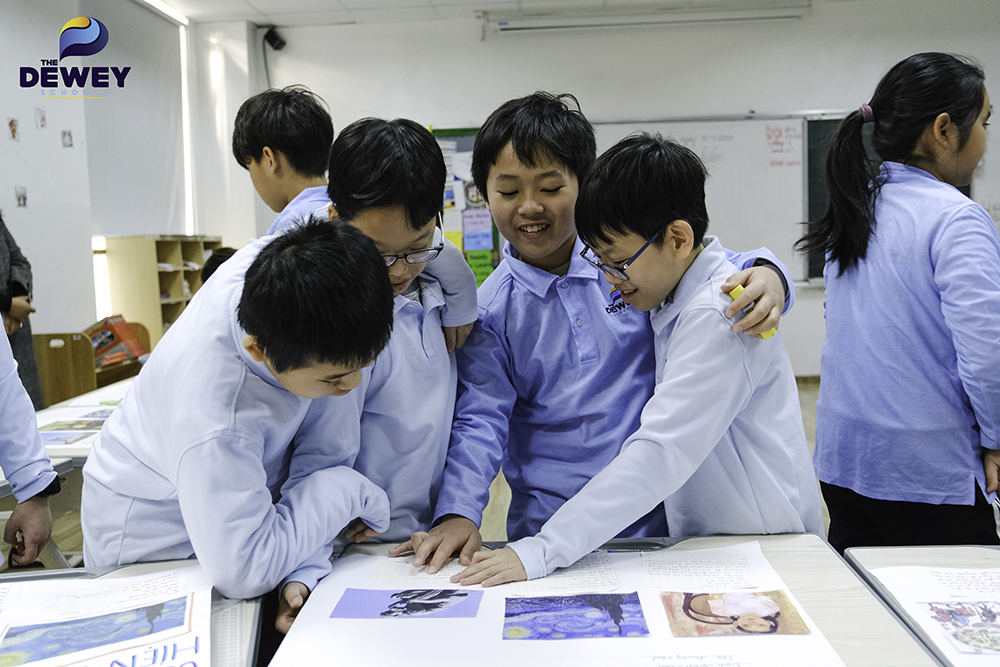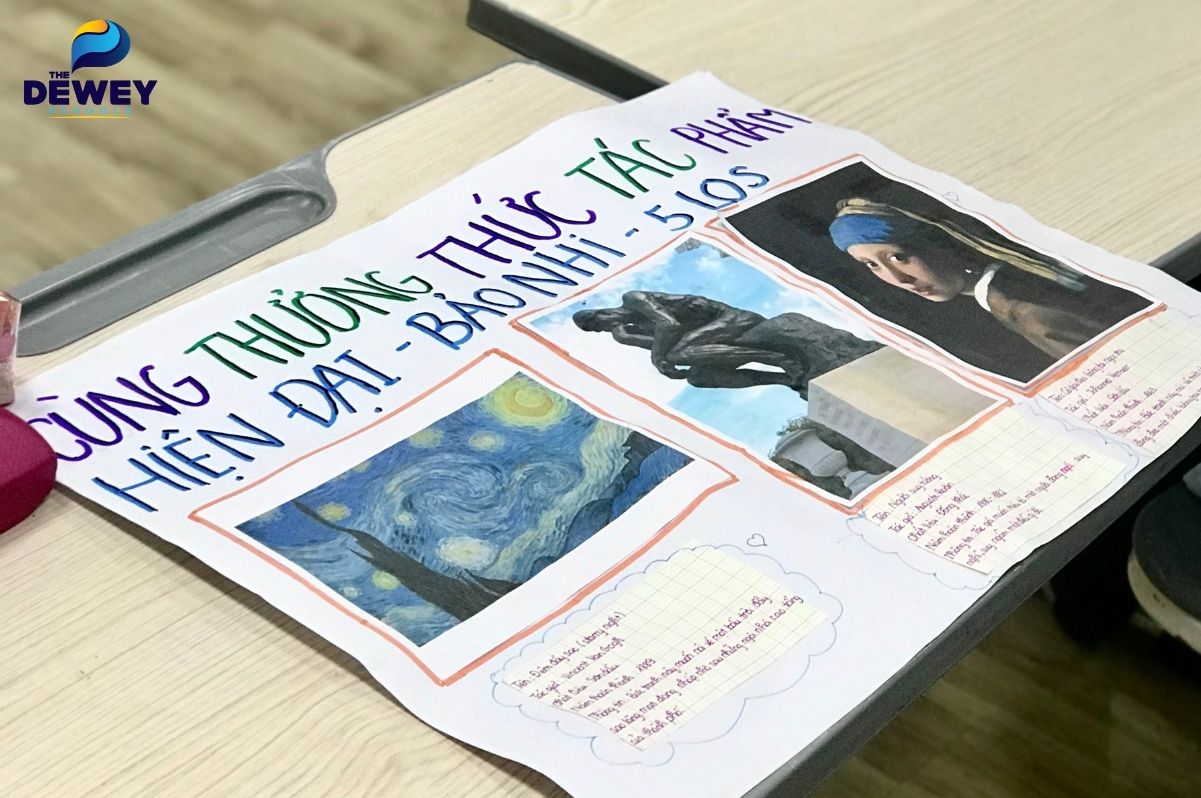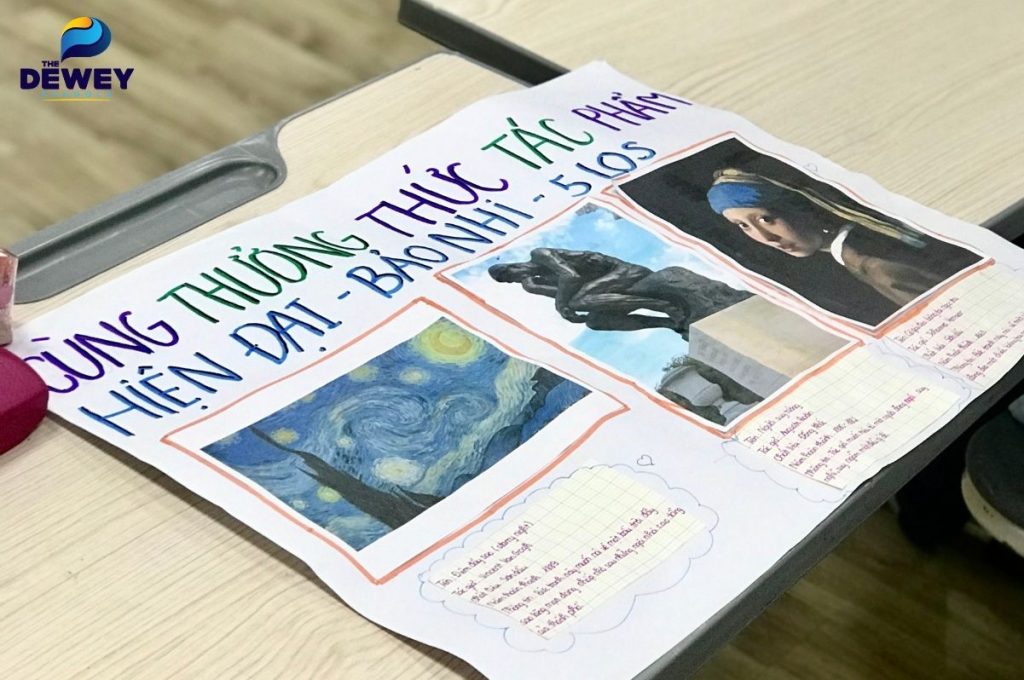 2. The continuing proactiveness and creativeness
Not stopping there, our students showed their proactiveness by independently doing research on Rodin, a sculptor, and his works, as well as preparing presentation slides at home before speaking in front of the whole class. From the brief, yet interesting presentation delivered by Minh Tri, class 5LosAngeles had gained a better understanding of 'The Burghers of Calais' sculpture.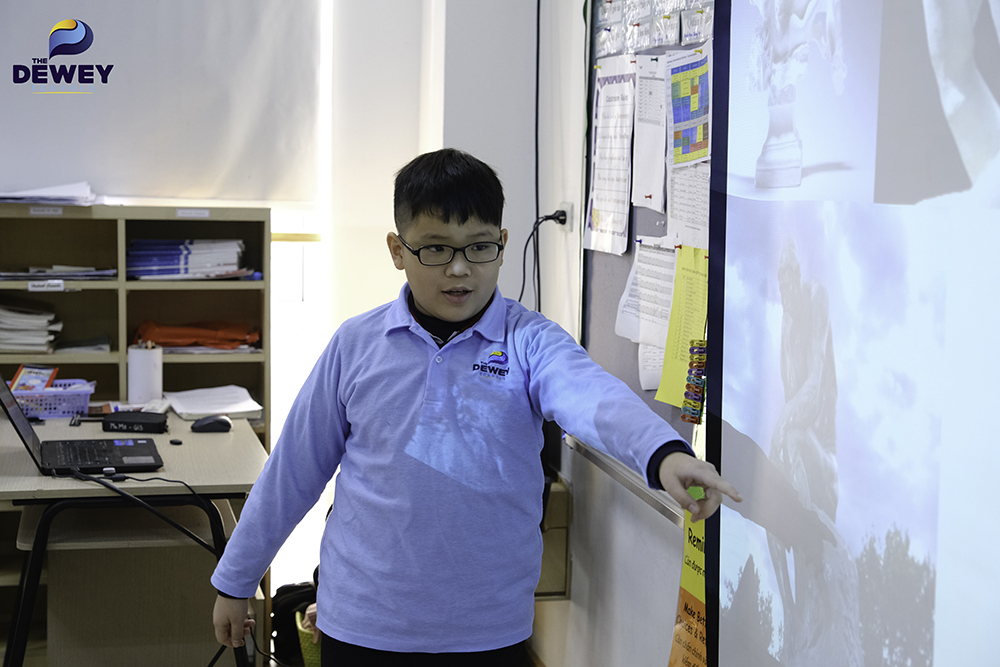 Despite the simplicity of the presentation and the slideshow, it was totally praiseworthy of our students as they did not take the lesson in a passive way, but were completely proactive in doing their own research beforehand.  
3. Role-playing as the sculptor and the story's characters to better understand and empathize with the sculptor and the characters
The last minutes of the Literature lesson brought the most excitement when our students were allowed to act as the sculptor Rodin and the characters in the story of 'The Burghers of Calais'. This is the most remarkable difference in the teaching methodologies of The Dewey Schools where students are considered the center of every lesson.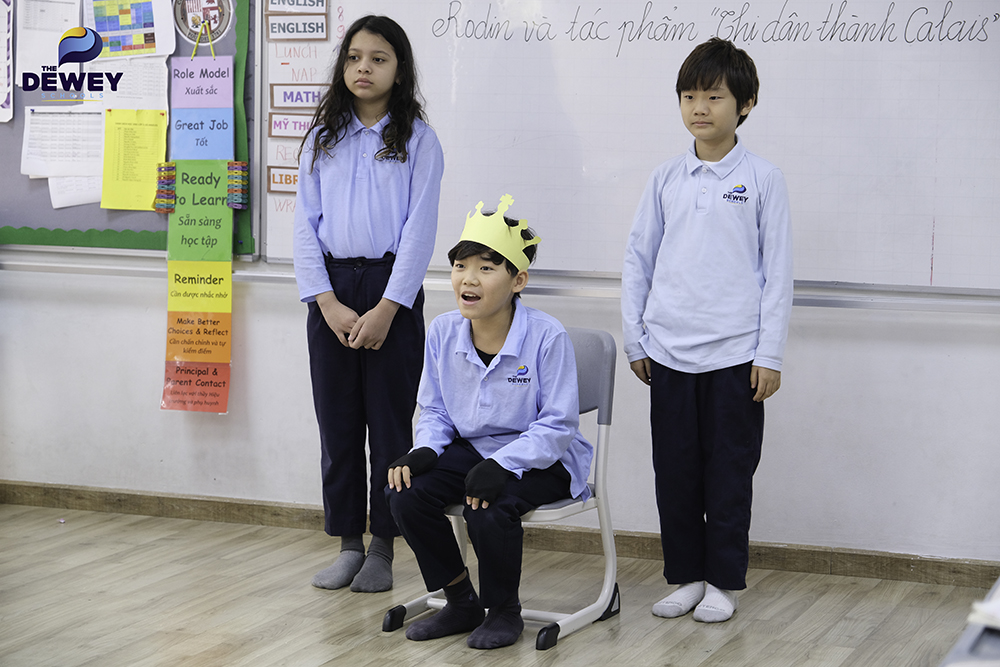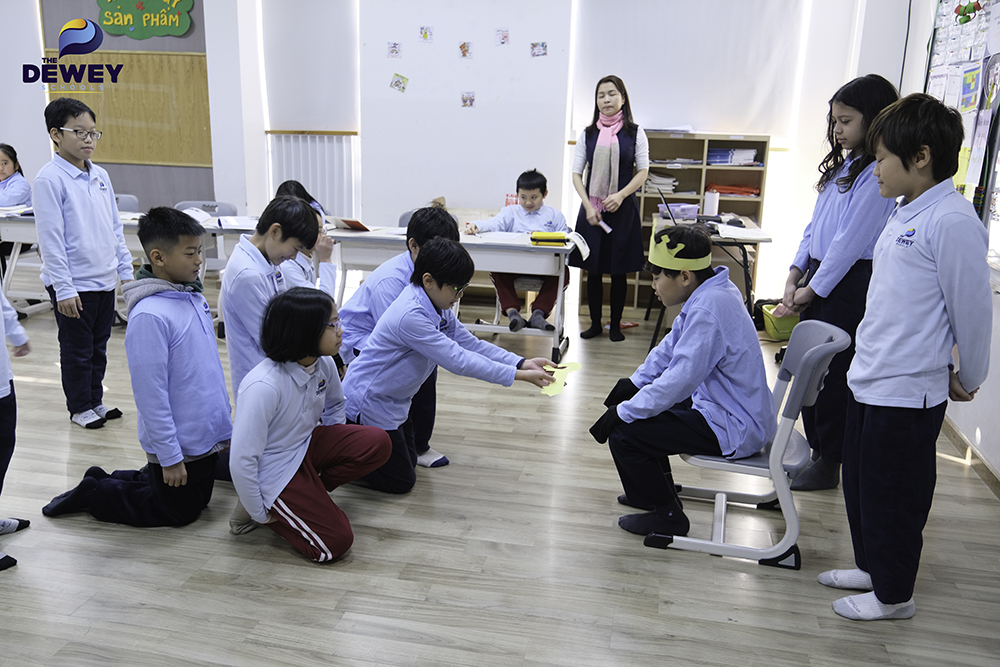 Such activities as role-playing, creating posters and presenting in the Literature class at The Dewey Schools ignite in our students the eagerness towards the firm foundation for aesthetics, while teaching them respect for intrinsic and extrinsic beauty beside developing their creativity and self-confidence.