On January 11th, after the solemn flag salute, The Dewey Schools held the Honors ceremony to  recognize the achievements made by our students in the last month of 2020.
The Honors ceremony for December 2020's 'Students of the month'
The 31 outstanding students are the representatives of 31 classes in the school. These achievements are the sweet rewards for their consistent efforts over the month. May our students keep up their great efforts and their spirit for integrity, passion, generosity and life-long learning to head for the best achievements in the coming year.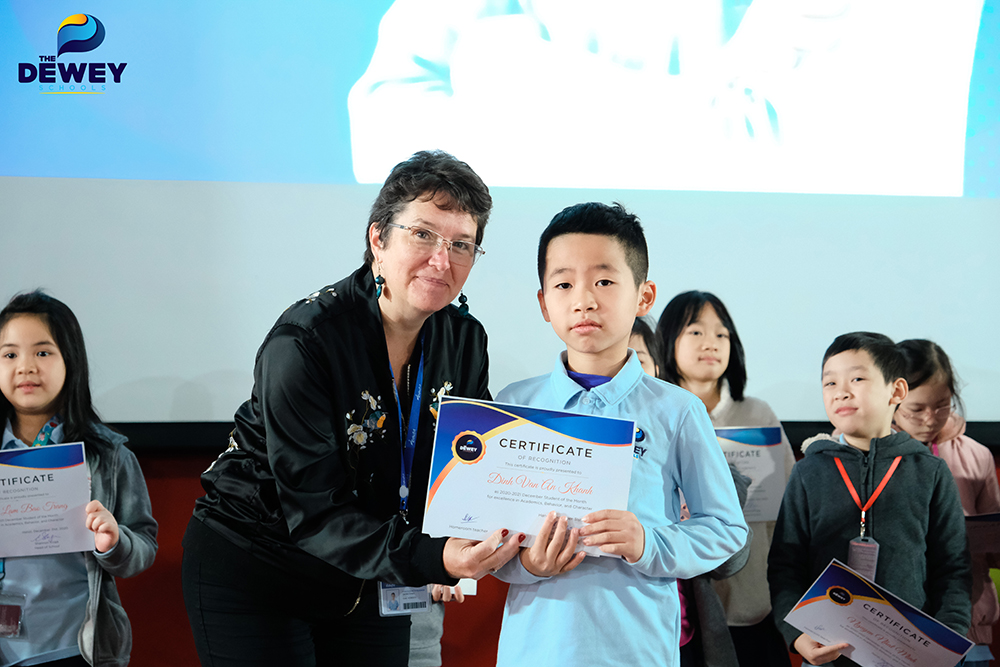 Please take a look at the list of our 'Students of the month' HERE
2. Spreading the message "Say NO to school bullying" in a distinctive way by our Dewey students
After the Honors ceremony for the 'Students of the month', our students had an opportunity to participate in an exciting presentation with the theme of 'Say NO to school bullying'. 
Our students, acting as Doctors, Reporters who live in the Milky Way, discussed the current school bullying situation on Earth. Even though the contents of the activity were basic knowledge of the presented theme, through the role-playing activity, the theme was brought out to our students in the most exciting and natural way as possible.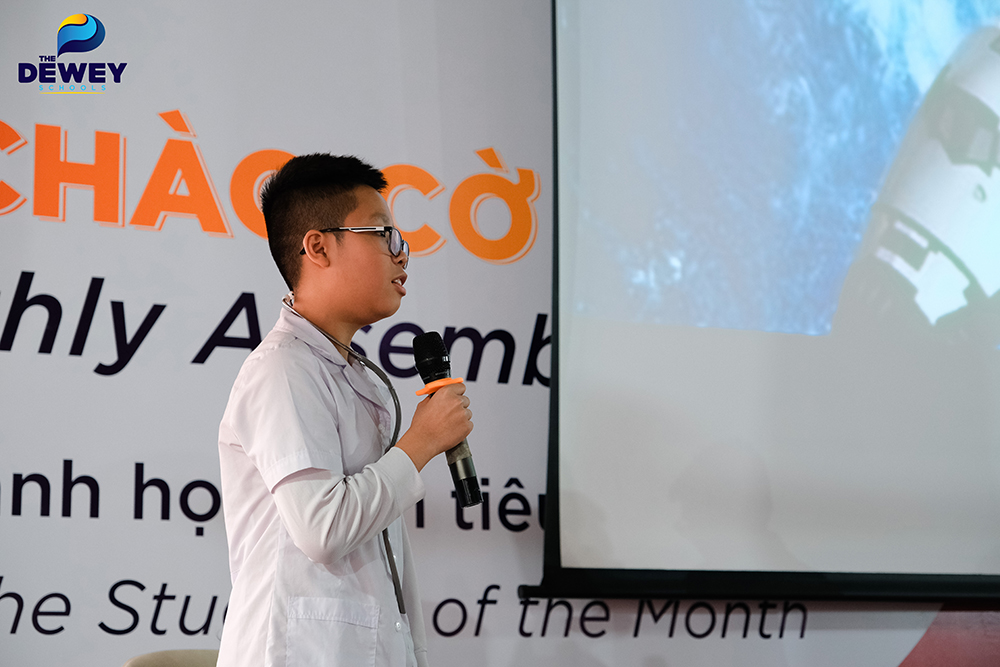 More surprisingly, our presenters knew how to interact with other students in the role of the Reporter who was interviewing students living on Earth. This helped ensure that the listeners understood and engaged in the message that they wanted to convey.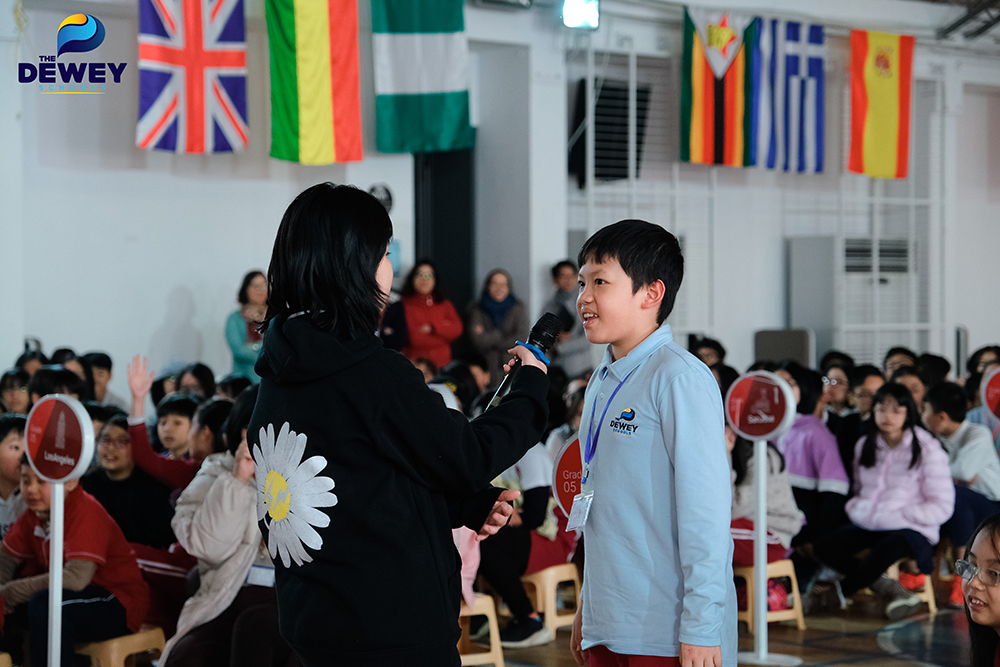 By incorporating this theme into the Honors ceremony, we hope that parents find positivity in our students' awareness for a safe and happy learning environment under the guidance of their teachers. We believe that each of our students will become an active ambassador for the message: 'Say NO to school bullying'.