The "elder sister" Tram Anh, a former student of 11Rome, has left Dewey for nearly 3 months already, but she still treasures the sweet memories she had at the school while pursuing her study in Singapore.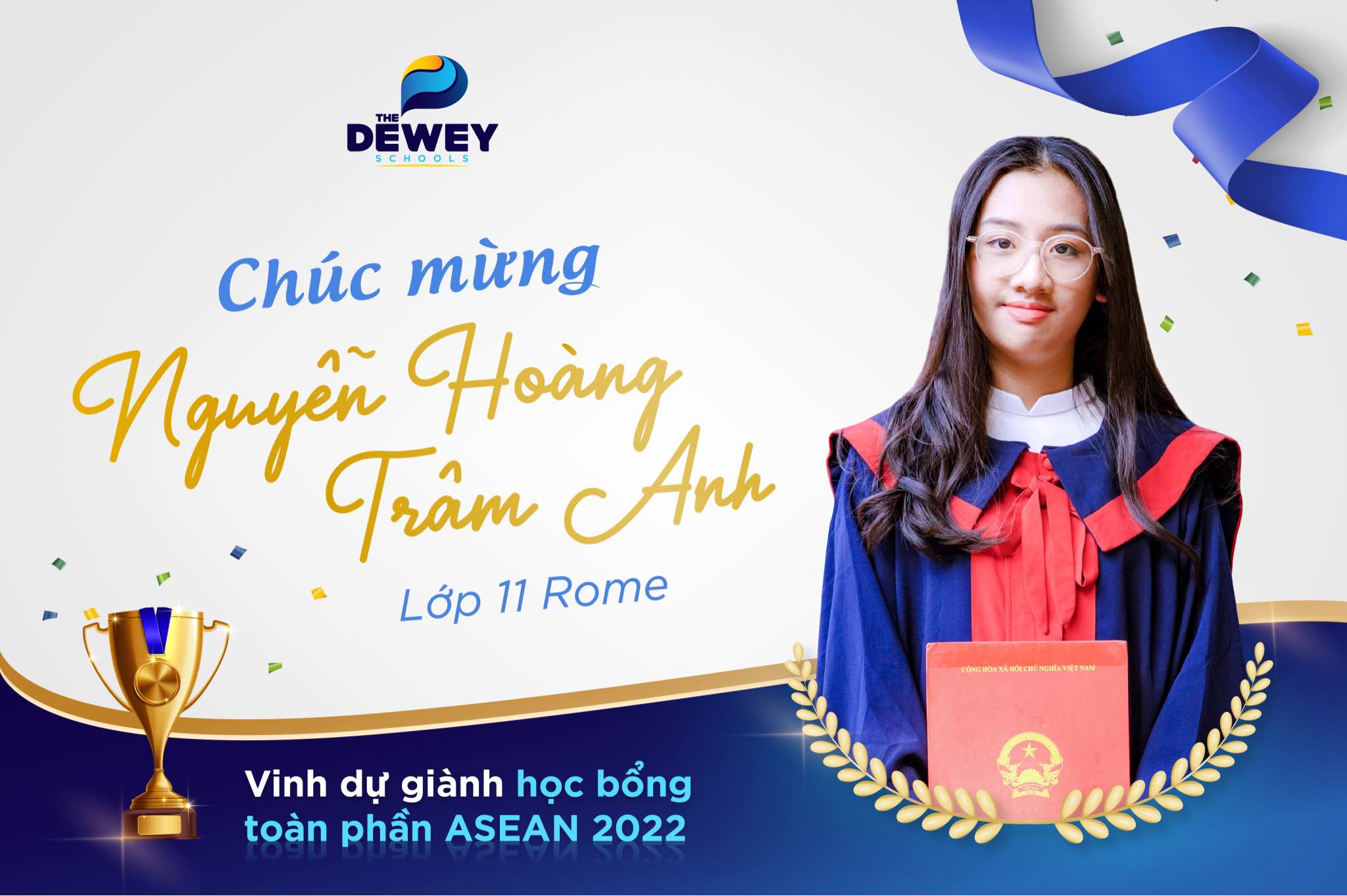 Tram Anh has always been a hardworking girl in her studies and enthusiastic about co-curricular activities. She's also a reliable and 'respected' treasurer of the Dewey Student Council (DSC).
After 3 rigorous rounds of the competition, Tram Anh surpassed many other competitors with "impressive profiles" and won the ASEAN Scholarship. The ASEAN scholarship is one of the most prestigious scholarships offered by the government of Singapore for students from Secondary 3 to Pre-University 2. This scholarship covers school fees, hostel accommodation, medical benefits and insurance for accidents, annual allowance, and return economy airfare.
Before getting on the plane, Tram Anh had a chance to return to her old school to say goodbye to every familiar corner, classroom, and schoolyard, and bid her farewell to her teachers and friends who had been with her for years of youth.
Let's "follow" Tram Anh on this special day when she came back to TDS Tay Ho Tay before she starts her new journey on a new horizon!