At The Dewey Schools, students have access to knowledge about career orientation and entrepreneurship through various forms of learning. One of them is learning with practical games, that way, it is easy to remember, to understand, and to practice.
The 'Success' game – a fascinating career orientation method at The Dewey Schools
Practicing budget management skills, nurturing entrepreneurial potential and building a personal financial plan are important goals that the school wants to bring to students when taking JA (Junior Achievement) as one of the core subjects.
Under the skillful guidance of Mr. Trong Tung, on January 8, students in class 6 Vancouver had a very interesting JA lesson with a game called "Success".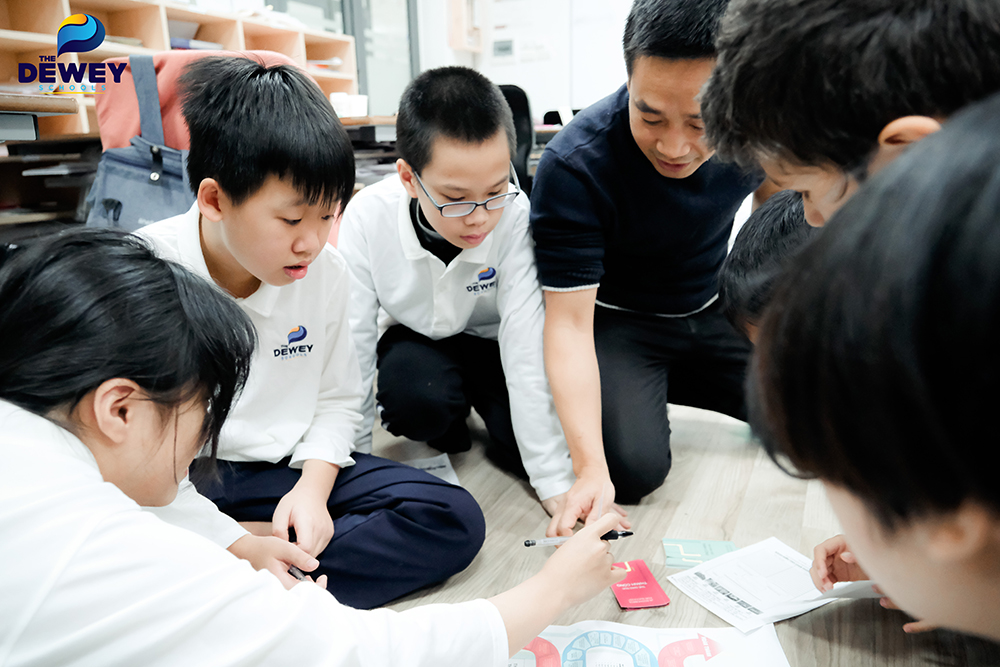 After reviewing the three main pillars of JA, namely: financial management, career orientation and entrepreneurship, together with the entrepreneurial qualities such as creativity, confidence and understanding of customers; Students were quickly divided into 3 small teams. Each team was given 1 game board, 1 score card, 1 dice and 2 sets of cards.
The game board has 3 important milestones. At those milestones, each student had two options: to pursue higher learning or to start work. They would start the game by giving their direction to the 2 options above. Next, to complete their turn, students rolled the dice and then moved according to the number of dots on the dice.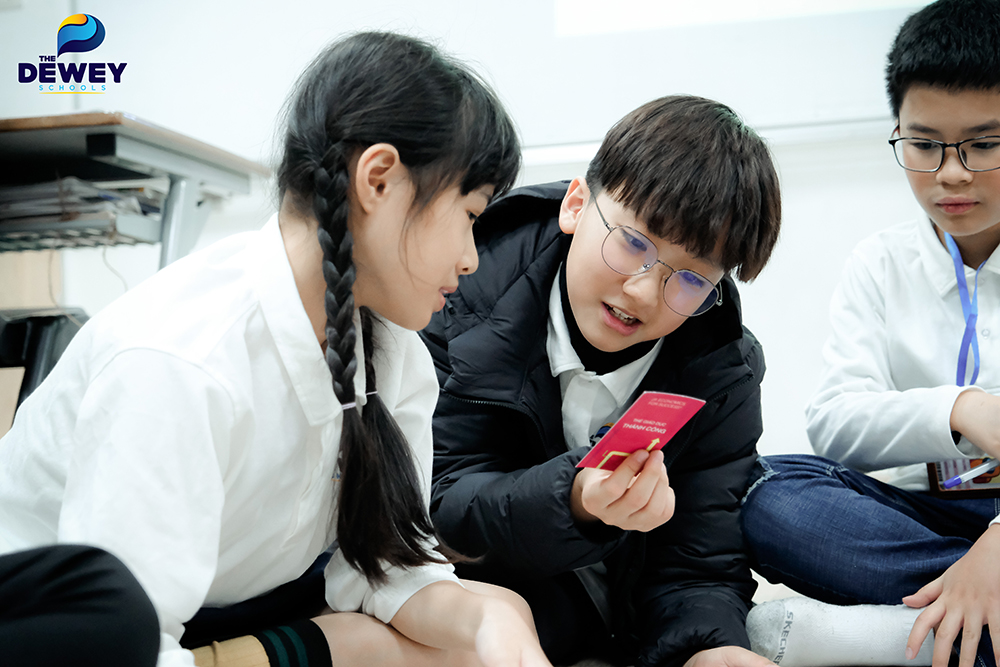 The interesting point of the game was that the paths on the game board were built based on the students' practical learning and working pathways.
What do students learn from the 'success' game?
At the end of the game, our students had a better understanding of the importance of personal decisions when it comes to study and work.
Through the points earned, students realized that each option had its own strengths and weaknesses that led us to certain successes.
The game also showed the students that at every turning point in life, each individual had the opportunities to choose a new direction upon their existing experiences and the goals of the next stage.
The understanding of finance, career and entrepreneurship was conveyed to students in such a vivid, practical, and engaging way like that at The Dewey Schools.