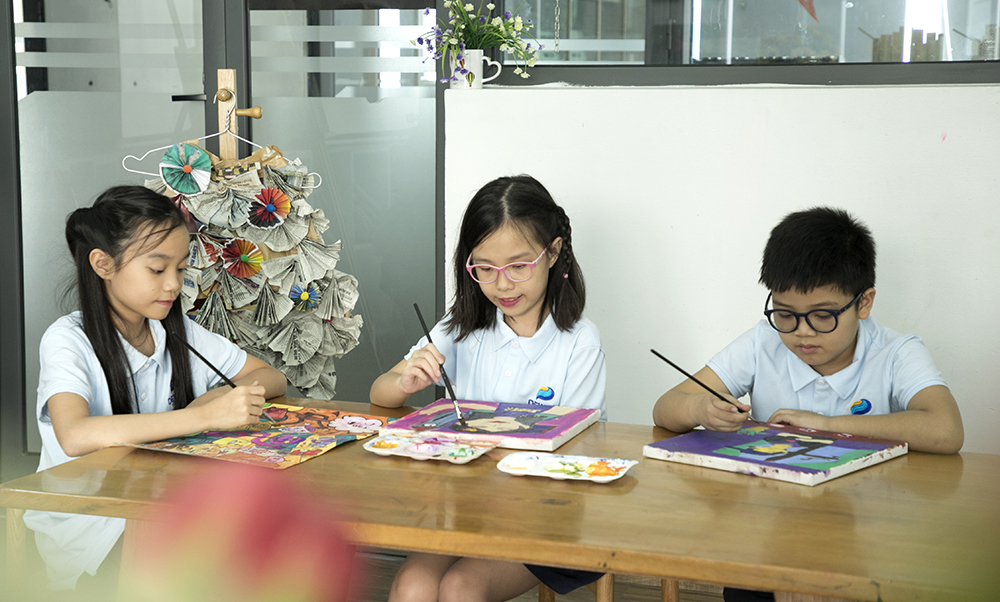 The extracurricular program at The Dewey Schools provides rich contexts for students to enjoy and advance in their interests and passions. Coupled with the curricular programs, the extracurricular activities stimulate the comprehensive development of student intellect, skills and personality.
Our extracurricular program consists of:
1. After-school Clubs
Dozens of after-school Clubs are run on a regular basis under the guidance of teachers and experts. Students register for the clubs of their interest on a voluntary basis and each student is offered membership of 01 Club for free.
2. Learning trips
The Dewey Schools believe that learning trips should be designed as part of the experimental learning for students to reinforce knowledge and enhance their observing and inquiry skills through the exciting real-life experiences outside the classroom.
3. Events
A wide range of events are organized in celebration of the special occasions in a year whereby students gain fruitful social knowledge and express their gratitude to teachers and parents, such as: Tet Holiday, International Women's Day March 8th, Summer Camp, Mid-Autumn Festival, Vietnamese Women's Day October 20th, Halloween, Vietnamese Teachers' Day,….
4. Sport events
We organize sports tournaments and competitions with other schools in the neighbourhood to provide students with opportunities for athletic exercise and health improvement. These advance to district, city and national levels.
5. Contests
Traffic safety: Contest on Road Traffic Law – providing traffic safety knowledge and skills.